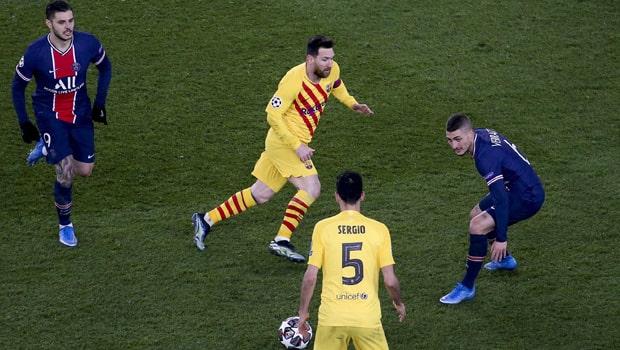 Barcelona came up short against Paris Saint-Germain Wednesday as Lionel Messi missed a penalty late to allow for PSG to move on to the Champions League quarterfinals.
PSG won 1-1 Wednesday in Leg 2, but won 5-2 in aggregate.
English football resealed  a report recently face a lost of £2 billion by the end of the 2020-2021 season due to COVID-19 protocols, according to Richard Masters, Premier League chief executive.
Mastera said the continuing loss of match day and broadcast revenue has led to "very significant financial losses,"across the the league as a whole.
As the season continues the balance sheets seem to be trending the wrong way other way.
This campaign has also been hindered due to national lockdowns and a second spike of the virus, as an overwhelming majority of the season has been played behind closed doors as well as a number of games being postponed in December and January.
"We've kept the show on the road despite all of this. Clubs have continued to invest in competitive match day squads and also the Premier League has continued to make good all of its contributions throughout the pyramid and wider football, but I think the ramifications are that ultimately if there's less money coming into football, then there'll be less money going out in the short term."
Leave a comment