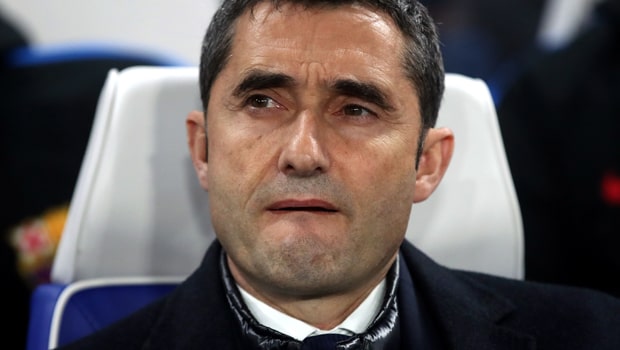 La Liga might be on the winter break for another couple of days, but FC Barcelona front office never sleeps. Discontent had been brewing awhile now and on Monday, Barcelona had let Ernesto Valverde go, replacing him with at the time unemployed Quique Sétien. Despite guiding his team to two La Liga titles and winning Copa del Rey and the Spanish Super Cup during his two-and-half-year tenure, Valverde was pushed aside due to a various reasons – none of them having anything to do with success.
Barcelona is currently leading the Spanish La Liga, they are headed to the Champions League knockout round and are still in contest for Copa del Rey. Their performance in Super Cup, played during the break in Saudi Arabia, was brilliant for 75 minutes, until Atletico Madrid ran Barcelona's erratic defense into the ground and scored three goals to end Barca's tournament short. There and then, it seemed certain that changes are imminent, despite the decent results and achievements.
Valverde's time was riddled with disappointments and behind-the-scenes issues. Not once, but twice had Barcelona succumbed to a loss in a crucial Champions League knockout-game and more than that, their display on the field has been far from what Barcelona fans and board have grown to expect: a fluid attacking football, bringing home trophies and scoring bouquets of beautiful goals. Except that Valverde brought all that, if not constantly enough.
The golden generation of Barcelona, with Leo Messi as their talisman, is aging and heading to their final years on top of the footballing world. Gerard Pique and Sergio Busquets still remain, while Xavi, Anders Iniesta and Carles Puyol are long gone. Despite introducing a new generation of talent and bringing in the likes of Antoine Griezmann and Frenkie de Jong, not to mention Ansu Fati, Jean-Clair Todibo or Moussa Wague, the golden generation is still in command at Barcelona. And they were reportedly not happy with Valverde.
So Valverde had to go. The speculation of the new Barcelona manager involved Xavi, who had tested his managerial wings with not much success at Qatar side Al Sadd. Reportedly, Xavi said no for now, but might be available in the summer. Another name often linked with Barcelona, former Tottenham boss Mauricio Pochettino would have been available, but unlikely to agree to short-term contract. Barcelona then turned their gaze on unproven Quique Setién, who has guided lower league clubs and lastly Real Betis with decent success.
Setién has never managed a club even close to Barcelona's stature, but the 61-year-old has certain qualities speaking for him. First of all, he agreed to contract lasting until summer, with a two-year option of the club. Secondly, he was approved by the influential players at the club. And last but not least, he is a vocal supporter of Johan Cruyff's football philosophy, something that Barcelona had decided they were in dire need of.
The new manager is definitely in for a challenge, while not only is success expected, it needs to be achieved in a certain way. Pleasing players and the fans alike is not an easy task and it just might be there will be another man guiding the team come next season.
Leave a comment