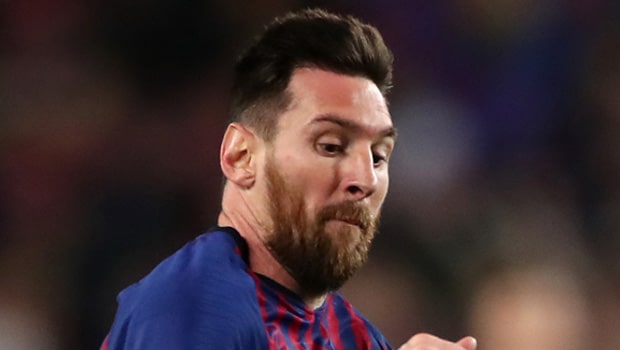 Barcelona have dropped captain Lionel Messi and Dutch midfielder Luuk De Jong from the team that will travel to Ukraine to face Dynamo Kyiv in the UEFA Champions League.
The La Liga club lost 1-0 Atletico Madrid at the weekend in the league and have endured a torrid start to the season under new manager Ronald Koeman.
However, the team has had a perfect start to the UEFA Champions League with three wins in three games in a group that has Italian side Juventus, Hungarian Champions Ferencvaros, and Ukrainian side Dynamo Kyiv.
The tie on Tuesday in Kyiv is the second leg of Barcelona's 2-1 win at the Camp Nou on November 4.
Already, Barcelona will be without Gerard Pique, who is out for five months due to a knee injury, and Sergio Roberto with a thigh injury.
Manager Ronald Koeman explained that both Messi and De Jong were rested as the team tries to keep players fit amidst a very tight schedule of matches, which is taking its toll on the players.
"Sometimes you need to protect the players because the game calendar is incredible, We thought it was a good moment to rest Leo and Frenkie as most of our players have played every minute with us and then they played with the national teams and Messi had a difficult trip back from South America (after playing for Argentina). It's time for UEFA, FIFA to think about what they are doing to footballers, the amount of games they need to play is crazy." Koeman said.
Barcelona is comfortably on top of Group G with 9 points from 3 matches, having beating Ferencvaros 5-1 at the Camp Nou, Juventus 2-0 in Turin, and Dynamo Kyiv 2-1 in Spain weeks ago.
In the La Liga, Barcelona lost 1-0 to Atletico Madrid on Sunday at the Wanda Metropolitan, and they sit 12th in the La Liga, 12 points adrift Real Sociedad who are top of the La Liga.
Leave a comment