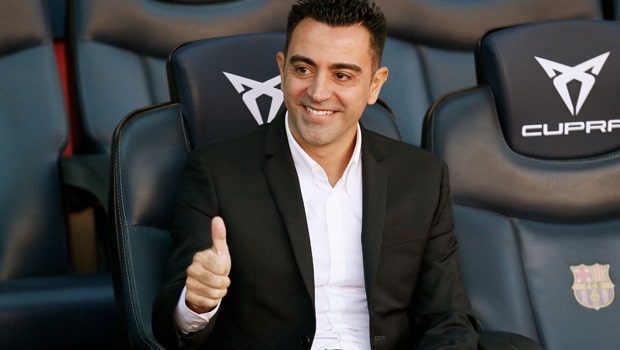 Barcelona would hope to turn the tide of their UEFA Champions League campaign for the better when they host Portuguese side Benfica on Tuesday in their matchday 5 group stage game at the Camp Nou.
Xavi began his reign as Barcelona coach with a hard fought 1-0 win over Espanyol at the weekend and will hope his first UEFA Champions League game as a manager will be better.
Despite scoring just twice in this season's UEFA Champions League Barcelona are second on the table with six points having defeated Ukrainian side Dynamo Kiev home and away in their last two games.
The two victories rejuvenated their UEFA Champions League season after been condemned to the bottom of the table for the first two matches with losses to Bayern Munich and Benfica in Portugal.
However, Barcelona could be under pressure to win the game against Benfica who defeated them 3-0 in the first leg. This is because the Portuguese side can settle for a draw even though it will mean they will still remain a point behind Barcelona after the game.
The final group matches for Barcelona and Dynamo Kiev is Bayern Munich and Benfica respectively. A win for Benfica against Dynamo Kiev in Portugal will qualify them for the quarterfinals ahead of Barcelona especially if the Catalonia side fails to win in Munich.
Consequently, Barcelona needs to win it's last two games to stand a good ground of moving into the next stage of the competition.
Meanwhile, in other UEFA Champions League games on Tuesday Sevilla who are in dire need of a win will welcome Bundesliga side Wolfsburg while Villarreal will welcome Micheal Carrick, who is in interim charge since the sacking of Ole Gunnar Solskjaer, and his Manchester United side to Spain for an encounter at the La Ceramica.
Leave a comment