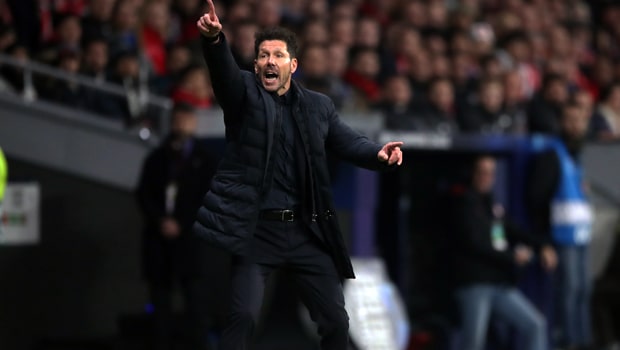 UEFA Champions League holders, Liverpool on Tuesday night, lost the first leg of their round of 16 clashes with Atletico Madrid at the Wanda Metropolitan.
An early goal by Saul in the 4th minute set the tone for the win for Diego Simeone, who has never lost a knockout game at home.
For the first time this season, Liverpool failed to register a shot target as Jurgen Klopp's side struggled.
Atletico Madrid now goes into the second leg with a clean sheet and a lone goal with the second leg to be held on March 3rd at the Anfield.
In Germany, Borussia Dortmund ran out 2-1 winners over Paris Saint Germain at the Signal Iduna Park in the first leg of their round of 16 encounters.
The game started at a slow pace with the first half ending 0-0. In the second half, Norwegian striker Erling Haaland scored his ninth and tenth goal of the 2019-20 UEFA Champions League.
Signed from Austrian Club Red Bull Salzburg, the Norwegian scored his first in the 69th minute while Neymar got the away goal for PSG six minutes later.
Haaland scored immediately after Neymar's away for PSG in the in 77 minutes from a Giovanni Reyna assist. The two teams will go into the second leg at the Parc the Princes on March 11.
On Wednesday, Atlanta will host Valencia in Italy, the Italians are unbeaten in 5 games, winning four games and one draw. Valencia in their last five games winning 2 games, lost 2, and a draw.
In the other game, Tottenham Hotspur will host RB Leipzig at the White Hart Lane, Spurs in their last 5 games have four wins and 1 draw in all competitions. RB Leipzig, on the other hand, has drawn 2, lost 2 and won 1.
Leave a comment