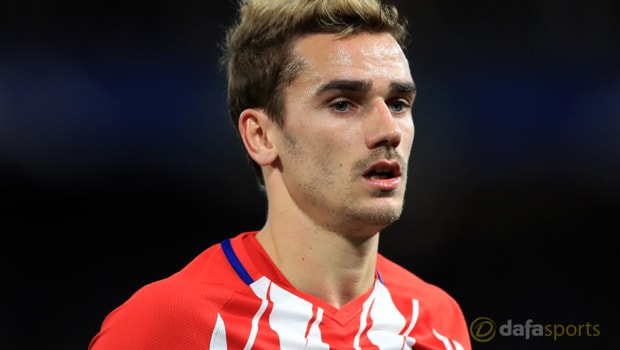 Atletico Madrid captain Gabi has urged Antoine Griezmann to give his all for the remainder of the season, with reports suggesting he will move on in the summer.
The France international grabbed the headlines on Sunday as he helped Diego Simeone's side beat Celta Vigo 3-0 at the Estadio Wanda Metropolitano.
Griezmann scored the first goal with a fine bit of skill, before setting up Vitolo for the second.
Angel Correa eventually sealed the victory but it could be one of Griezmann's last appearances for Atletico.
He will be available for £88.9million in June when his buy-out clause drops and reports suggest the 26-year-old has agreed to join rivals Barcelona.
Gabi admits his team-mate could move on this summer but he admits he just wants to see him fight until the very end.
He told reporters: "All I ask of him is that as long as he is with us he keeps playing for his life.
I just ask Griezmann that as long as he is here he defends this shirt like it deserves to be defended.
"I understand that not every player here has Atletico in their hearts and can change club and there's no need to criticise nor crucify them for that.
"I've always tried to be close to him because he is a very important player for us.
"All I ask of him is that as long as he is with us he keeps playing for his life as he is doing at the moment and tries to make the difference, because he is one of the few players in the team that can do that."
Griezmann will be hoping to bow out in style and help Atletico win the Europa League this season, which you can back at odds of 2.75.
Leave a comment