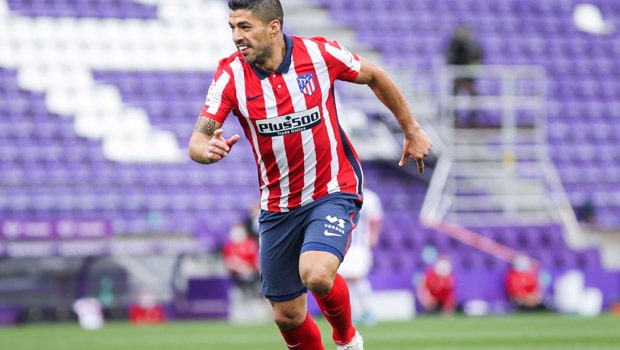 The newest La Liga trophy winners in Atlético Madrid received some news from Luis Suarez that he would be staying with the club for next season.
They won their first La Liga title in seven years just this past weekend behind Suarez's 21st goal of the season that resulted in a 2-1 win over Real Valladolid and the clinching of the league title.
"Yes, for sure," Suarez said this past Sunday when asked if he stay with the club for the 2021-2022 season. "My wife is the one who had to go through the situation I experienced last summer with me, taking the decision to leave. A change is difficult for a family, with kids who had their lives all set up […] She knows how hard I worked to turn the situation around and show that I could still play at a good level."
Atletico's title marked Suarez's fifth La Liga trophy for this career, with all of the other four coming from his time with FC Barcelona.
He was largely unwanted by management at Camp Nou last summer as Ronald Koeman let the Uruguay international know he wouldn't be included in the club's future plans.
"I've been in football a long time and this was the hardest year for them," Suarez said, in tears. "It's a special title, for everything I had to suffer, the way they [Barcelona] belittle you."
Atlético are La Liga champions for the 11th time in the club's history, this time beating rivals Real Madrid to the title by two points.
"Everything clicked after the game with Betis," Atletico Madrid coach Diego Simeone said. "We had players out with coronavirus and injuries and it was very tough, but after that day I could sense we were close. With four games to go I knew it wasn't going to slip away from us, even though others were still struggling to believe."
Atletico finished with 86 points on the La Liga table, just ahead of Real Madrid at 84, with Barcelona No. 3 with 79 points.
Leave a comment