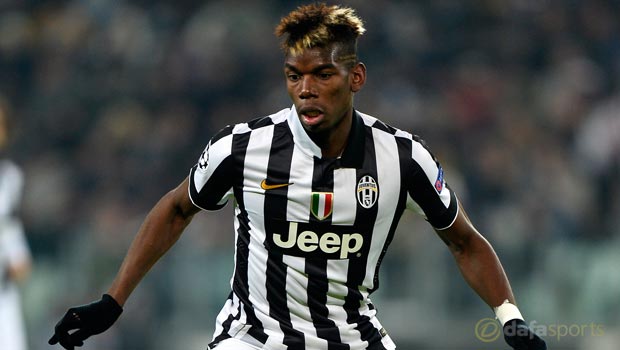 The many clubs that have been linked with midfield star Paul Pogba have been given encouragement by the player's agent, Mino Raiola, who has revealed that Juventus are preparing to let him go this summer.
Any team will have to splash the cash to land the former Manchester United player but Raiola believes that he will be on his way out of Turin this summer, providing the price is right.
Pogba only signed a new five-year contract with Juventus in October but Raiola believes that a move could be good for both parties.
"With Juventus we signed for five years, but we're all grown men and if the right offer comes along for Pogba, then the deal will be struck," he told La Stampa.
"But what's most important for Juve will be rebuilding the team with that money, otherwise we'll remark two years from now that they made a mistake.
"You should keep changing when you're strong, and not just when you're forced to. Next year they could do with four or five players."
There are a whole host of Europe's finest linked with a move including Real Madrid, Paris Saint-Germain, Chelsea and both Manchester clubs, with Raiola revealing that his phone has been off the hook with enquiries.
"I must have received more than 2,000 phone calls for him from the beginning of the year. Almost 20 a day, at least a couple of which were to negotiate," he added.
"But they were only worth an engagement, not an actual wedding."
Juventus are cruising towards a fourth successive Serie A title but perhaps more importantly, have a golden opportunity to progress to the Champions League semi-finals.
The Bianconeri will take a 1-0 lead to Monaco for their quarter-final second leg on Wednesday, installed as 2.30 in the match betting to secure a second win, with Leonardo Jardim's men priced at 3.40 for the victory with the draw at 3.10.
Leave a comment