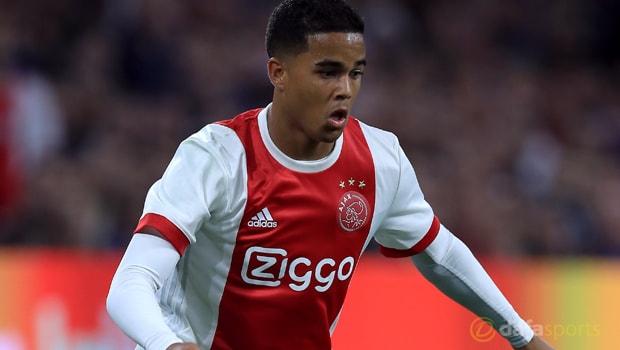 A host of top European clubs are expected to be involved in a mass bidding war this summer after Ajax star Justin Kluivert confirmed he will not be signing a new contract.
Netherlands international Kluivert has made a real impact on Ajax's first-team this season, scoring 10 goals from 30 Eredivisie appearances, and his impressive performances helped the club finish second.
The 19-year-old is one of the brightest prospects around and many believe he has the potential to be even better than his father Patrick, who won league titles in Holland and Spain during his illustrious career.
Due to the winger's good form this term, a summer move looked highly unlikely but, after a turn of events, it looks like there will be a huge bidding war for his services in the current transfer window.
Kluivert, whose contract runs out at the end of the next campaign, has slammed the club for trying to secretly sell him and says he will not be extending his stay at the Johan Cruyff Arena.
"I'm not renewing my contract at Ajax. Too much has happened," he told Volkstrant.
"The decreasing morale, lack of confidence, trying to sell me to Tottenham without me knowing.
"I heard about that at the last minute. That says nothing about Ajax, but about the people in the club. They do what they want. I get that feeling again, they do what they want."
Ajax are not willing to risk losing Kluivert on a free transfer and the club are ready to sell this summer in order to get a decent return.
Manchester United, who are 7.00 to win the 2018/19 Premier League, are said to be very interested in the Dutchman whilst Tottenham Hotspur are likely to reignite their interest.
Leave a comment