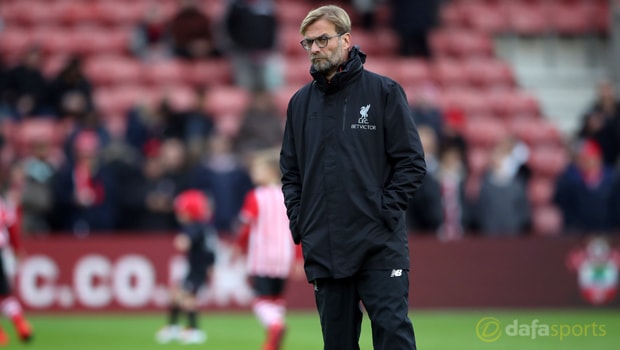 Jurgen Klopp insisted he had no worries about Liverpool's failure to score against Southampton on Saturday.
The Reds were lacklustre in the first half at St Mary's, with the home side successfully stopping them from playing their free-flowing attacking football.
Liverpool improved in the second half and had notable chances through Roberto Firmino and Nathaniel Clyne to take all three points from their trip to the south coast.
They failed to register a breakthrough however and fell off the top of the Premier League pile when Chelsea won at Middlesbrough 24 hours later.
Klopp says he has worked on breaking down defensive set-ups and he felt his side had done well against Southampton in creating a number of clear cut chances. The German says he has no issue with the tactics deployed by the home side.
"There is nothing to moan about [Southampton's defensive stance]," Klopp said. "You can't ask them, 'come on, give us a little more space or something?'
"Before the season we had to work on this, and that is what I meant when I say we are happy with the performance against Southampton, because again we did well.
"It isn't a game where you have 20 chances, we had four or five. That is more than enough, especially how big those chances were."
Liverpool are the Premier League's leading goalscorers with 30 goals in 12 games so far. They have conceded 14 however and Klopp admits that is too many.
He was keen nonetheless to defend his team. "We always need to be cool with it, we have to work, improve, we know this. But we are able to defend.
We are not weak in defending. If somebody wants to say that then do it, but I know we aren't, he added.
Liverpool are 3.50 to win the Premier League this season. Table toppers Chelsea are 3.25 with Man City 3.00.
Leave a comment