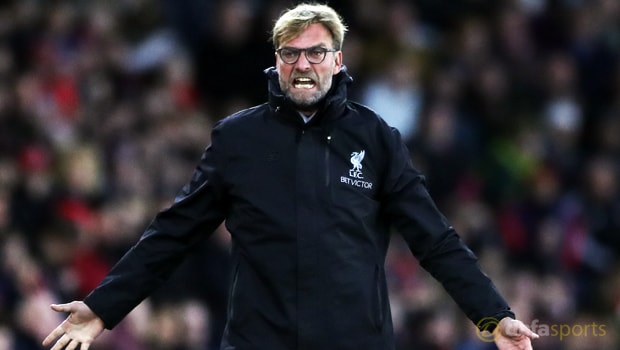 Liverpool boss Jurgen Klopp insists that being top of the table at this stage in the season counts for very little.
The Reds boss feels his side have not demonstrated anything that their potential title rivals did not already know during the opening months of the season.
A 6-1 win home over Watford before the international break, combined with Manchester City's surprise draw at home to Middlesbrough gave Liverpool a point advantage over the chasing pack.
The Anfield men go to Southampton this weekend looking to earn a fourth successive league win since the stalemate with Manchester United last month.
Klopp expects the upcoming period to be 'intensive' for his side and he insists their form so far won't have shocked anyone.
"I am pretty sure early in the season the other teams knew already we were not the worst team in the Premier League," he said.
"We try to do our job and we have done it until now and we have to do it in the next few weeks, which will be very intensive.
According to Klopp the next three months will give Liverpool a chance to build a platform for their title challenge at the business end of the season.
"We don't have to think about it, what they do, we have to think about what we do," he added.
"All what we do in December, January, February is preparing and creating a basis for the rest of the season.
"Nothing is decided. Teams maybe want to be champion but end up sixth because they played a good season but so many other teams played a very good season."
Liverpool are 2.25 to win at St Mary's while the Reds are 3.60 to be Premier League champions this season.
Leave a comment