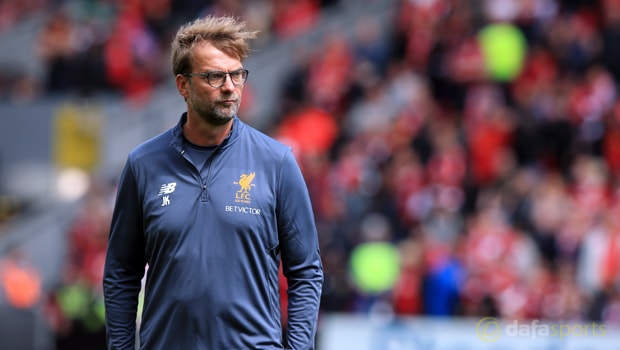 Jurgen Klopp feels his Liverpool squad will progress from last season as they have another year's experience under their belts.
The Anfield boss admits that he is not certain what formation or system will suit his team best for the campaign ahead and he expects to trial a number of options during pre-season.
Klopp steered Liverpool to fourth place in the Premier League last season, and he feels that his squad will have matured for that experience.
"[In 2015-16], we played most of the time kind of 4-2-3-1, [in 2016-17] most of the time 4-3-3 or 4-5-1. In our opinion, it fitted best to the players we had," said Klopp.
"I'm not sure which way we have to play next year, there will be a few different ones. And we'll prepare for European football also, so we need a bigger squad of course.
We'll be good. I'm looking forward to it." With a youthful look to his squad, Klopp feels confident that his players will have learned from their experiences and that they should become more confident in playing for the club.
"Usually you always want to take the next step from one year to the next year," Klopp told the club's website. "You have to see how things fit and when the new players are in.
Young players are one year older, that doesn't make the biggest difference but being one year longer involved in the first team.
"They can make big steps because they are a little bit settled in a good way.
They feel not as excited anymore about each day in training, thinking 'Oh my god, that's Adam Lallana next to me' and things like this.
That can be a big difference. "You have to probably make one or two steps back to then make five or six steps in the right direction."
Leave a comment