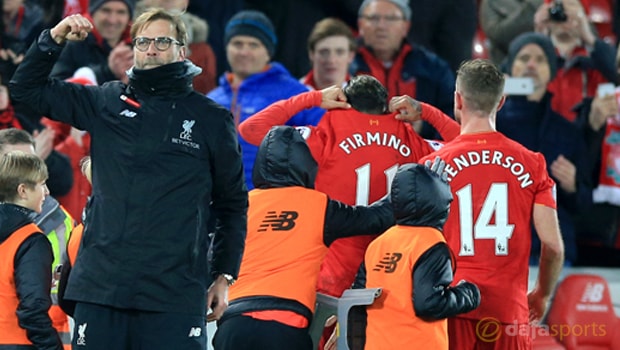 Jurgen Klopp says Liverpool have to ensure they learn lessons from their nightmare January form. The Reds played nine games last month and managed just a solitary victory, an FA Cup replay at League One side Plymouth Argyle.
Their stuttering form meant an end to their EFL and FA Cup campaigns while hopes of pushing Chelsea in the title race also suffered severe dents.
February began with another setback in defeat at Hull City before Liverpool finally gained some relief with a 2-0 win over Spurs at Anfield.
With no FA Cup interest, Klopp and his squad have been in La Manga for some warm weather training and the German insists they must learn from what happened in January.
He also insisted that his players cannot afford to get carried away with temporary form. "January was nothing we needed, but we had it. It was kind of an experience, kind of a reminder," said Klopp.
"Everything is good until the moment when it's not that good any more, [then] it's not only not good, it's as bad as it ever was.
"I can understand that people feel like this, but it's not real, it's not true. The truth is that we always have a chance."
Klopp is eager to take something from the January experience and ensure it is harnessed as he looks to carry on implementing his long-term plan.
For now, he wants his squad to stay focused on getting as much out of this season as they possibly can.
"Let's use the experiences we had this year, let's learn from it and let's be stronger after all these things. The future is still bright," he added.
"This is a long-term project but that doesn't mean we are not ambitious in this season. We are very, very [ambitious] to have the biggest success we can get, but we'll only know at the end of the season what it is."
Liverpool are 1.70 to finish in the Premier League's top four this season while they are 1.67 to win their next game away at Leicester.
Leave a comment