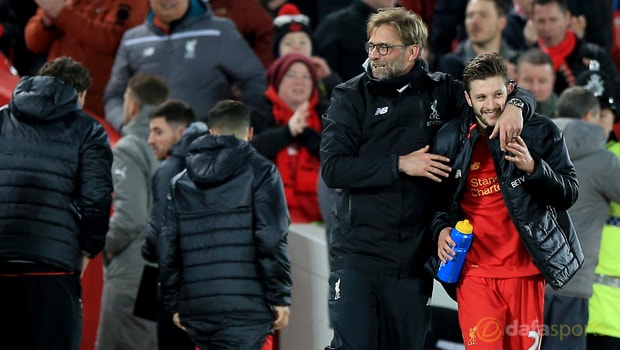 Liverpool require more quality players in their ranks if they are going to be consistent enough to challenge for the Premier League, Jurgen Klopp admits.
The Reds beat Arsenal 3-1 over the weekend to move into the top four at the Gunners expense. Since the turn of the year however, Klopp's team have been plagued by inconsistency.
They've drawn with league leaders Chelsea, beaten Tottenham and Arsenal, but lost against the likes of Swansea, Hull and Leicester.
Liverpool are yet to win back-to-back games in 2017. At their best, Klopp says his squad are good enough for anything, but he concedes they are not yet able to produce the level of performance shown against Arsenal with enough regularity and he wants to add more depth to his playing pool – while also improving the talent he does have.
"I know we don't have to doubt the attitude, and the kind of attitude we usually are looking for was here against Arsenal – they were really motivated and you cannot play like this if you have any issues – but we struggled in other games," he said.
"So, OK, you say it is about quality and sometimes probably, yeah, we don't have the quality, but with quality you have potential, and you make quality with work and all that stuff."
The former Borussia Dortmund coach reiterated that the hard work has to continue on the training ground and suggested he won't be making snap decisions based on any one result when it comes to restructuring his squad in the off-season.
"If we judge the players after the best game of the season, then we sign a contract for another six seasons; if we do it after Leicester then you change the whole squad. But the truth is always in between.
That is what we are working on, really working on," Klopp added. Liverpool are 1.22 to finish in the top four this season.
Leave a comment