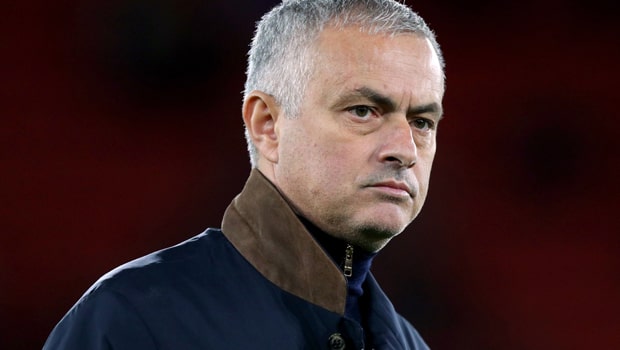 Jose Mourinho says he is "too young" to consider retirement from football management and insists he will be back at the top level soon.
The Portuguese was sacked by Manchester United in December after the Red Devils' plodding start to the season. Since he left, caretaker boss Ole Gunnar Solskjaer has engineered six straight wins for United.
The 55-year-old had not spoken to the media since his dismissal but broke that silence when appearing as a pundit at the Asian Cup. "I want to coach. I belong to top-level football and [that] is where I am going to be," Mourinho told beIN Sports.
"I am too young, I am in football for a long, long time but I will be 56 in a couple of weeks and am really too young."
Manchester United were closer in terms of points to the relegation zone than to the top of the Premier League following a defeat to leaders Liverpool that proved the final straw for the Old Trafford hierarchy.
Following last weekend's 1-0 win over Tottenham at Wembley, United are now just six points off the top four. A non-disclosure agreement believed to have been signed as part of his pay-off means Mourinho is not allowed to talk directly about his departure.
Having clashed verbally with the likes of Paul Pogba, the former Chelsea, Inter Milan and Real Madrid boss said coaches need support to deal with "modern players".
"Everything good I did with players is not news anymore," he said. "News is when you have problems. In modern football there is a problem between the coach and the player.
"We are not in a time anymore where the coach, by himself, is powerful enough to cope and to have a relationship of education and sometimes confrontation with players who are not the best professionals."
Manchester United are 3.00 to secure a top-four finish this season under caretaker boss Solskjaer.
Leave a comment