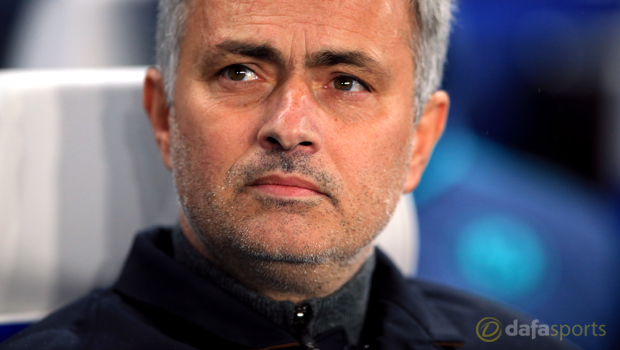 Jose Mourinho says he is "ready" for his next managerial appointment and that he expects to return to work soon.
The Portuguese was sacked by Chelsea in December after an underwhelming first half of the season saw the Premier League champions languishing in the bottom half of the table.
Mourinho has highlighted that this current lull is just the second time in close to 16 years that he has been without a job.
The former Real Madrid boss also dropped a big hint that his future remains in the Premier League, insisting his family is settled and that he has no desire to uproot at this point in his life.
Mourinho is rumoured to have held talks with Manchester United over the possibility of succeeding Louis van Gaal at Old Trafford.
Such an appointment would bring about a renewal of hostilities with Pep Guardiola, who takes charge of Manchester City from the start of next season.
Mourinho and Guardiola locked horns as managers of Real Madrid and Barcelona in Spain previously.
"When my kids were young, we could move and experience different countries and, in my case, different clubs and different football, but there is a moment when they need some stability," said Mourinho.
"As a manager, I've worked since 2000 and I last stopped when I left Chelsea in 2007. I stopped for a few months and now is the second time I've stopped in 15 or 16 years, so it's not a drama, but for sure, I will go back soon. As a professional, I'm ready to move."
Mourinho has appeared to rule out a return to La Liga, insisting the big two in Spain's top flight have a monopoly that does not appeal to him as a manager.
"I always say that I need competition and I need competition every week and in Spain, I was at an amazing club but I had four matches a year: Barcelona v Real Madrid, Real Madrid v Barcelona and after that we'd win 4-0, 5-0, 4-1, 6-1," he added.
Mourinho's former club Real are 6.00 to win the Champions League this season while Chelsea are 17.00.
Leave a comment