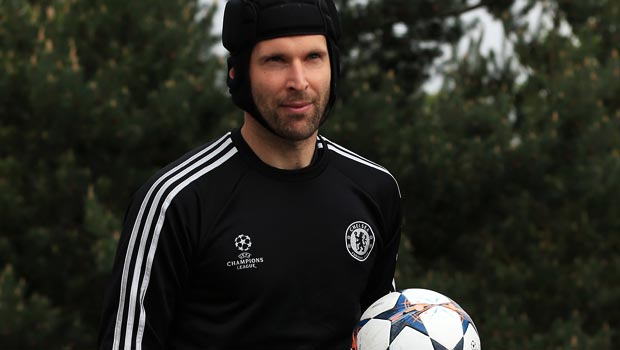 Jose Mourinho admits Petr Cech is not happy about losing his place in the Chelsea side, but says he will get his chance to win it back.
Cech has dominated the number one jersey at Stamford Bridge for the last 10 years, but has now had his nose pushed out of joint following the return of Thibaut Courtois from a three-year loan at Atletico Madrid.
Courtois started the opening game of the season against Burnley on Monday night, and is likely to keep his place for the game with Leicester this weekend.
There have been suggestion Cech could be sold before the transfer window closes at the end of the month, but Mourinho insists he is still in his plans.
"Petr Cech is a top professional, he is working as always, behaving as always, being a group man as always, being a Chelsea person as always," Mourinho said.
"Is he totally happy? I don't believe so, but it is not (just) him. It is everyone who didn't start the game (at Burnley)."
"This period is hard for them, for me, because it is a period with one match per week, so (for the) first three matches, they clearly feel that some are playing more and some don't.
"But (in) September, (there is the) Capital One Cup, Premier League, Champions League, three matches a week, everyone is playing, with rotation, resting and (tactical) decisions – so that is an easier period for them and an easier period for me in the sense of everybody feels much better.
"Now, when there is only one match per week, some are not playing and they feel (it) more, but Petr's behaviour is fantastic, and that is important."
Mourinho has also admitted there is unlikely to be any more players arriving at the Bridge before the transfer window closes.
Leave a comment