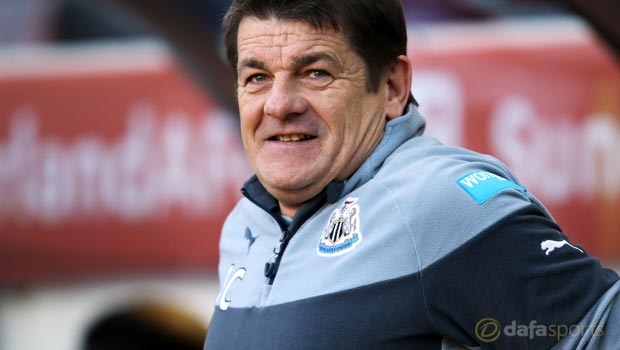 John Carver has called on Newcastle to invest in the first team over the summer in order to avoid a repeat of this season's relegation battle.
Carver also says that, despite the terrible run he endured as interim boss, he still hopes to be offered the post on a full-time basis.
Newcastle owner Mike Ashley told the club's supporters after the 2-0 victory over West Ham that preserved their Premier League status that he wants to win trophies at St James' Park and Carver has welcomed that message.
"The fact he's saying he wants to win something is fantastic," he said. "We've seen how good our fans are, we've seen what performances we can put in when we get all together, and we all have to be together."
According to Carver, major investment is required in the playing squad this summer.
"We all want to win things and it's a big summer for the football club. We have to invest – we know that, Mike knows that, (managing director) Lee Charnley knows that – and hopefully we will," he added.
On his own future, Carver stated that despite losing eight successive games as interim boss before eventually getting three points against the Hammers, he still feels he is the right man for the job.
"From day one I've wanted this job, and I still want the job. To go through what I've gone through in four to five months, under the circumstances any manager would've found it difficult, experienced or inexperienced," Carver said. "But I've dealt with it."
Leave a comment