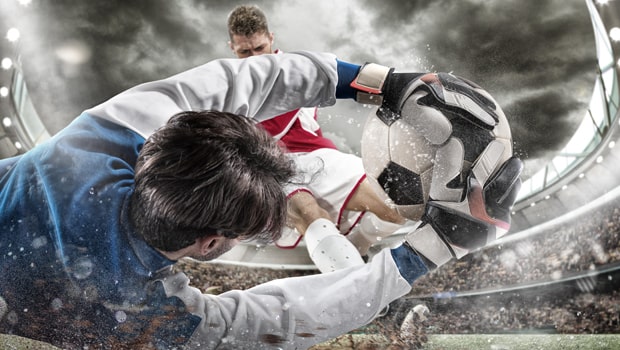 Japan stunned the tournament as they take down Germany, 2-1, with second-half goals from Ritsu Doan and Takuma Asano.
"Yes, I believe it's historic," Japan manager Hajime Moriyasu said, "A historic victory to say the least, if I may." He saw the growth of his program as "reaching to the global standard, and also Saudi Arabia, we are showing our capability, for Asian football. They are fighting at a very strong, tough, prestigious league, so they've been building up their strength. So in that context, we believe that these leagues have been contributing for the development of Japanese players, and I respect that."
Germany absolutely dominated the possession battle 71-29, but both sides finished with 6 corner opportunities each. Japan were more precise overall with four shots on target on eight total; Germany with eight on target with 17 overall.
Ilkay Gundogan put Germany on the scoreboard first with a 33rd minute penalty.
"This is our first step," Japanese goalkeeper Shuichi Gonda said. "I think Japan has our own character. We would like to play together," noting that "everybody got together, and we could do it together."
Asano was the game-changing substitute who entered on at the 57th minute to change the pace of play. The Arsenal effect, some may say. Takehiro Tomiyasu and Asano both came off the bench when Japan were losing to turn the game round for their country
Under manager Hansi Flick, Germany had lost just one in their last 15 overall.
"A big disappointment, of course," Flick said. "2018, I was not part of that team, and I don't really care to be honest with you. I'm looking to the future."
The focus on the losing end of this match will be on Germany's surprising defensive collapse, with errors from both the goalkeeper and back line. Germany's front six struggled to control the game, adding too much constant pressure on the likes of Nico Schlotterbeck and Manuel Neuer.
"We had 78% possession in the first half and deservedly took the lead," Flick said. "In a phase in which we were superior, we had a lot of chances to score, but we didn't take them. Japan beat us with efficiency today. The individual mistakes that we made in the second half must not happen to us. We need to build up the players now. We won't have a nice trip home."
Germany's next Group E match will be against Spain on 27 November. Japan will look to build on this momentum against Costa Rica.
Leave a comment