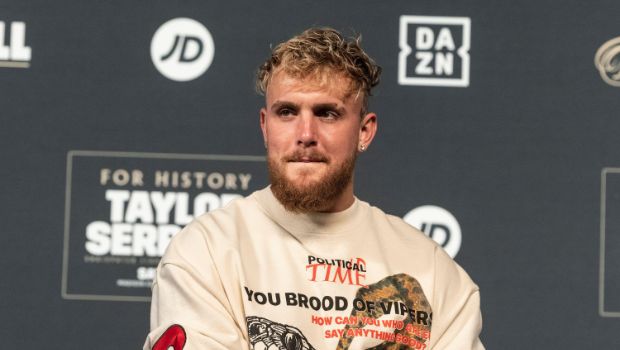 Jake Paul, the YouTube star turned boxer, has his sights set on redemption against his rival, Tommy Fury. Despite losing to Fury in a split decision earlier this year, Paul is confident he can win in a rematch. Fury's superior boxing experience was a decisive factor in their first fight, which ended Paul's six-fight winning streak.
After his loss to Fury, Paul is now preparing to face Nate Diaz on August 5. However, he remains intent on securing a rematch with Fury due to the enormous interest generated by their initial meeting. The fight was one of the most highly anticipated events in recent boxing history, with millions of fans tuning in to watch the two fighters face off.
Speaking to Sky Sports on Sunday, he said: "I think it was a great fight, it was entertaining, it was the biggest pay-per-view buys in boxing for the last two years, so I think we have to run it back. Tommy is down, and I'm excited for that."
Despite the anticipation surrounding his upcoming fight with Diaz, Paul is clear that he sees a rematch with Fury as a top priority. He believes that the popularity of their first fight is a clear sign that fans are eager to see them go head-to-head again.
In addition to his desire for a rematch, Paul has been vocal about his belief that boxers should be more willing to take risks and face tougher opponents. He sees this as a way to increase the sport's popularity and bring more excitement to boxing.
"It's annoying, I think in boxing, fighters are not willing to risk their undefeated record and put it all on the line," he said. "Their legacy and being undefeated is more important to them, because Floyd Mayweather set that example for the sport, so if you lose, you're 'swept under the rug' in boxing."
Despite the risk of losing, Paul believes that fighters should be willing to take on tougher opponents and create more excitement in the sport. He points to Ryan Garcia, who recently lost to Gervonta Davis but still earned respect for taking on a difficult opponent.
"Even though he lost, he did what a lot of other fighters aren't doing and making big fights happen," Paul said.
Before Paul would get a chance to beat Fury, he would first have to defeat former MMA star, Nate Diaz later this summer.
Leave a comment