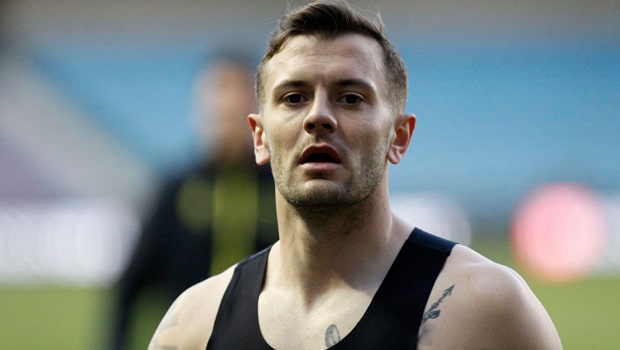 Once considered as the next big thing, Arsenal star Jack Wilshere currently is a free agent. He was released by Bournemouth last season and since then, he has been on the hunt to look for clubs. Therefore Wilshere is currently training at Arsenal's facilities and also helping academy coach Per Mertesacker. But he has denied the claims of retiring as a player and shifting to coaching.
"At the moment I am doing my coaching badges and the club is helping me with them and I am helping some of the Academy kids out as well," Wilshere told Sky Sports News.
"It is certainly something I enjoy and maybe something to look at in the future but for now I still want to play. I feel like I still have a lot to give and something to prove which is why I don't want to finish playing now and start a coaching career just yet."
Still only 29, Wilshere came up through the ranks at Arsenal and became the youngest debutant for the Gunners. He registered 198 appearances for the club in his decade long career at the Emirates stadium. He then joined West Ham United in 2018 before spending a season-long loan stint with Bournemouth. After two seasons with the Hammers, he was released and later joined the Cherries to feature in the Championship. But after a season at the Championship, he was released by the club last season.
Wilshere was once considered as one of the brightest talents in Europe His iconic man of the match performance against Barcelona back in 2011 in the Champions League round of 16 is still very fresh. Wilshere was only 19 back then and he dominated the midfield, ran the show against players like Xavi and Andres Iniesta.
But persistent injuries and lack of form meant that he could never fulfil his lofty potentials. Wilshere currently will be training at Arsenal facilities till January and is getting better with every training session. He is hopeful that a new club will come for him during the January transfer window.
The 29-year-old dynamic midfielder, who has registered 34 appearances for the England national team, spent time at Serie B club Bono but due to EU restrictions, he failed to sign a professional contract with the Italian outfit.
Leave a comment