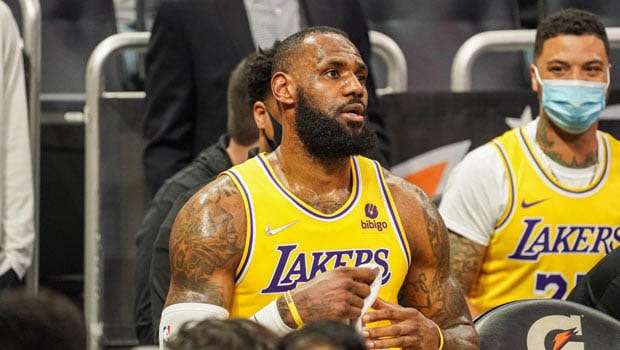 LA Lakers talisman LeBron James was happy with the team's chemistry despite 117-115 loss against Golden State Warriors. James stated that the players were connected after the conclusion of trade deadline. In fact, Lakers were leading by six points at one stage but they could not get over the line against Golden State Warriors.
LeBron James once again top-scored with 26 points but his efforts went in vain as Klay Thompson scored 33 points to help his team win the thrilling contest. Furthermore, James scored 15 rebounds and eight assists for his team.
"Just felt like we was connected. I just felt like we was connected from the very first jumpball. Obviously, the result is a lot different than we would have liked. I felt like that's as connected as we've been in quite a while. It was good to have a good feeling out there."
James added that they now all can push after the trade deadline is over and there is no pressure from that angle.
"The trade deadline is over. A lot of people got an opportunity just to move on, notice this is what we have, this is what we're going to be together and now we make a push."
On the other hand, LeBron was happy with the performance of his team despite the loss. Golden State Warriors is in red-hot form as they have a 42-15 record and they are currently placed in second position in the Western Conference standings.
"Absolutely. Obviously, this is the second-best team in the Western Conference. One of the best teams in the league. They've shown that all season. But I loved our fight. I loved what we brought to the table tonight. If we continue that in the 'second half of the season' then we'll be in a really good position."
LA Lakers will next face Utah Jazz on Wednesday.
Leave a comment