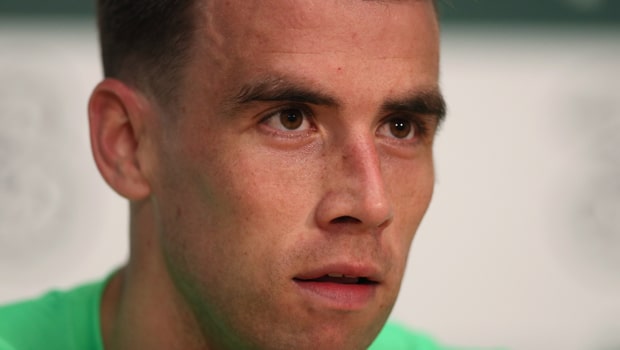 Republic of Ireland captain Seamus Coleman has urged some of his teammates to 'look in the mirror' following their goalless draw with Northern Ireland on Thursday night.
Neither side could find a way through at the Aviva Stadium, with the home side booed off the pitch in Dublin.
Martin O'Neill's troops registered just two shots on target and Coleman admits his team need to improve and quickly.
Ireland's last win came in June against the USA and they have since gone five games without success.
With the pressure now on ahead of their game against Denmark on Monday, Coleman has issued a rallying cry.
He said: "We're all disappointed, we can do all the talking we want in the dressing room, we can do all the talking before the game, I can do all the talking out here and try to say the right things, but the only place we can be better is out there on the pitch for 90 minutes and we weren't good enough.
"We weren't good enough on the ball, making angles for each other, creating chances and that's the honest truth. Our keeper was man of the match and that says it all.
"As professional footballers, as proud Irishmen, we need to be better. If you watch us training, if you watch us before the game, we're getting the ball down, we're trying to make things happen but when we go out on the pitch I think we need to help each other a little bit more.
"We all need to analyse our game. We need to go home, look in the mirror, and ask ourselves 'Did you make an angle for your mate who's on the ball?' and I think if we're honest a lot of us didn't do that."
Leave a comment