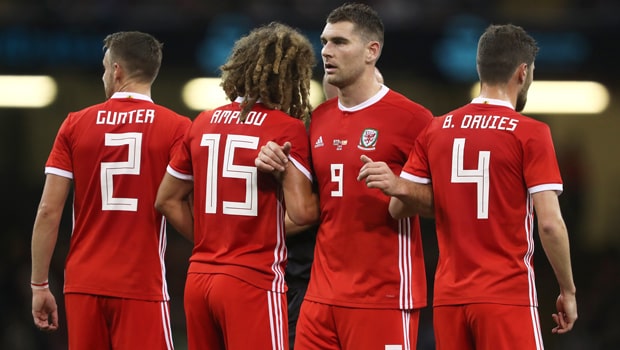 Wales forward Sam Vokes has admitted his side are desperate to return to the Principality Stadium in Cardiff on a permanent basis after their friendly with Spain on Thursday night.
Ryan Giggs' men did not enjoy the result upon their return, with Wales playing at the former Millennium Stadium for the first time in seven years.
Since then, Wales have played all of their home games at Cardiff City's stadium. More than 50,000 fans turned up to the Principality Stadium, 17,000 more than Cardiff's capacity.
Unfortunately, Wales lost 4-1, with Paco Alcacer grabbing a brace before efforts from Sergio Ramos and Marc Barta.
Vokes scored the consolation goal for Wales but he admits he still enjoyed the experience of playing at the national stadium.
He told BBC Sport: "It is a great ground, it is where we want to be. If you get the ground full there is nothing like it.
"That's where we want to be, that's the end goal. But we know we've put on some good performances in Cardiff as well.
"A full Principality is a great event for us." His comments have been echoed by former defender Danny Gabbidon and he also believes Wales should return to the bigger venue.
He told the Ellis James' Feast of Football podcast: "If I drive past the Principality it obviously brings back memories of playing there, and I just think that's where the national team should be.
"I'm torn really, over the last few years it's been brilliant playing at Cardiff City Stadium, but there are lots of fans that can't get tickets."
Leave a comment