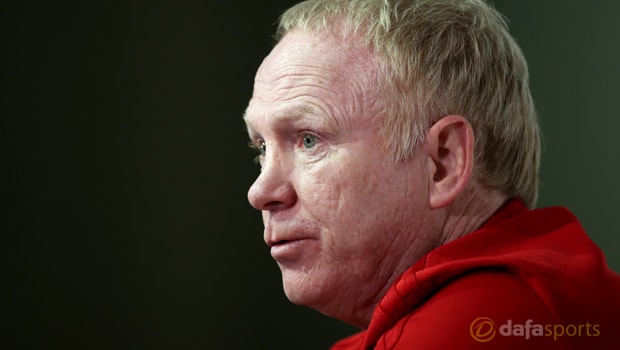 Returning boss Alex McLeish wants his second stint in charge of Scotland to begin by developing a habit of winning games.
Scotland are looking to end a 22-year wait for major international tournament football by qualifying for the 2020 European Championship.
The former Rangers, Aston Villa and Birmingham boss is back in the Scotland dugout, 11 years on from his first stint, and will see his side facing Costa Rica at Hampden Park on Friday evening in a friendly.
McLeish makes no secret of the fact that qualifying for the Euros is the benchmark and says the players should see that challenge as one to "face head-on and love it".
"We want to qualify for the Euros," said McLeish. "That is our number one goal and we will never have that out of our minds. It is not something to worry about, it is something face head-on and love it.
"We want to get a bit of bravado back into people's mentality and believe that we can compete with the best teams in Europe, if not the world."
McLeish is calling on his team to play attractive football when possible but is also grounded enough to admit international football is about learning how to win games.
"Performance is very important. Let's be honest, we are not trying to create a team that we think can play like Barcelona," he added.
"We do want to play good football, but we also have to remember some of our own strengths.
"When you look at the squad, it has got a lot of presence in terms of the stature of the players.
"Performance levels would be great, but I want to win. Winning breeds confidence and we are looking for a consistent way to win."
Scotland are 2.20 to begin McLeish's second term with a victory over Costa Rica, who are 3.30, while the draw is 3.10 in Glasgow.
Leave a comment