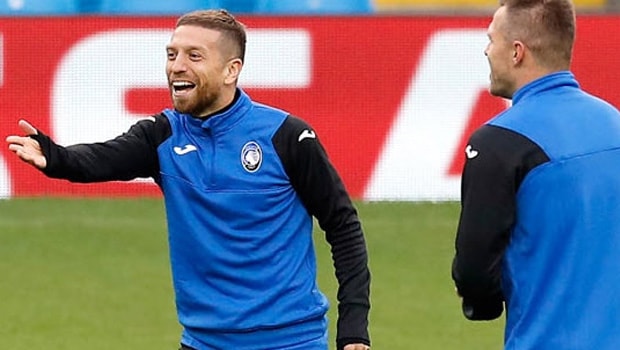 Atalanta knew the worth of their captain and playmaker, Papu Gomez, and they were not ready to release such a talent to a rival team.Such was the case when Inter Milan came for him.
In a normal clime, a club would want to cash in on a 32-year-old player knowing that he has entered the climax of his career. But Atalanta wasn't ready to lose their chief creator.
Such was the claim of Inter's director of sport, Piero Ausilio, while speaking to Sky Sport on Sunday.
While describing the Argentine as a very talented player who everyone would like to have in their squad, Ausilio said his colleague at AC Milan,  Frederic Massara knew about the offer Franck Kessie but never accepted their offer.
It was even gathered that Gomez wanted Atalanta to cancel his contract so that he could join Inter Milan or AC on a free transfer. He was recently linked with a move to Juventus as well.
The speculation surrounding his future has forced Gian Piero Gasperini to take him out of the squad in order not to cause further distraction.
Having spoken to Gomez, Ausilio stated that the playmaker wanted more playing time, having performed impressively over the last few months.
While describing the 32-year-old as an exemplary professional, he said the further discussion would be held next week with a promise to make him happy.
Meanwhile, Massara has claimed that the misunderstanding between Gomez and Atalanta is unclear.
Gomez is reportedly on the verge of leaving Le Dea in January. So, he has been left out of the Atalanta squad.
Not wanting to get involved in the issue between the club and the player,  Massara, who would love to have the player on the book of the Rossoneri, said Milan have a very strong squad, and they are happy with it.
AC Milan currently tops the log with a point above Inter Milan. Both clubs won their games against Sassuolo and Spezia, respectively.
Both Inter and Milan are hoping to take advantage of the opportunity.
Leave a comment