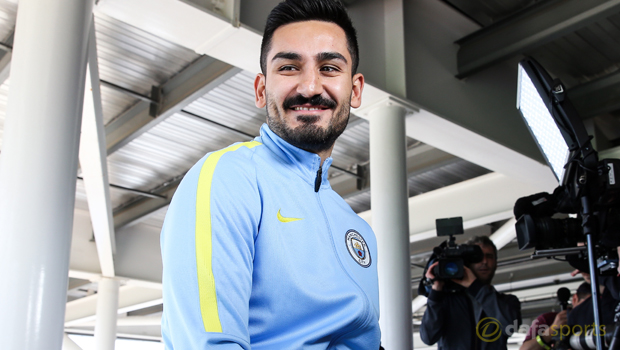 Midfielder Ilkay Gundogan has revealed he was close to joining rivals Manchester United but is glad to have chosen Manchester City as he looks to embark on a new challenge.
The 25-year-old has ended a five-year stay with German giants Borussia Dortmund this summer in favour of a move to the Etihad Stadium.
Gundogan became Pep Guardiola's first summer signing and although he is still nursing an injury he is expected to be available to make his debut at the end of August.
The German international has revealed that he was close to joining United a year ago but the deal broke down as he wanted to leave Dortmund on good terms.
Dortmund would have lost their midfielder on a free transfer last summer but he opted to renew his contract and subsequently cost City, who can be backed at 3.00 to win the Premier League, around £20million.
The former Nurnberg man admitted that the time was probably not right when the Red Devils expressed an interest but he is now ready to prove his quality in the Premier League.
Gundogan said: "Maybe last year it was close, but not everything happened like I wanted it to.
"Maybe it was not the right moment and at the end we decided to stay and renew my contract, to extend for one more year.
"We always had the conversation with Dortmund and agreed that if I left, I will not leave for free, for zero. So I renewed my contract and now this year everyone is lucky and happy how it came to an end.
"I recognised over the last few months that I needed a change, to start from zero, to prove myself again, which is why I'm really happy to be here, to have the chance to work with Guardiola and this wonderful club."
Leave a comment