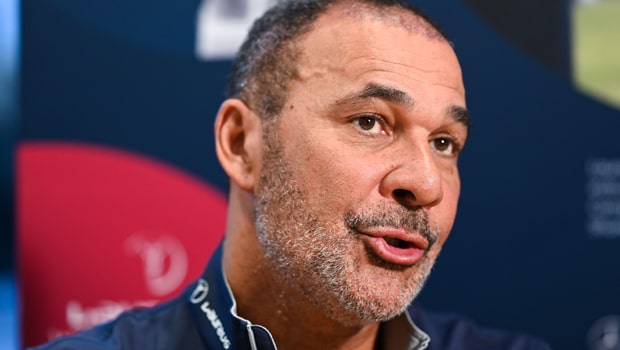 Former Netherlands international Ruud Gullit believes Bayern Munich and Poland striker Robert Lewandowski is unlucky to play in the same era as Cristiano Ronaldo and Lionel Messi and the Polish player is a bit undervalued as he doesn't get the credit he deserves.
In fact, many of the football boffins reckon Lewandowski should have been awarded the Ballon d'Or in 2021 but the prestigious award was given to Lionel Messi. The Argentine talisman himself admitted that Lewandowski deserved to win the trophy in 2020 but the awards were canceled due to the Covid-19 pandemic.
Lewandowski has been in sublime form and he has scored a truckload of goals for Bayern Munich and Poland. He won the Best FIFA Men's Player of the year award in 2021 but finished in second place for the Ballon d'Or.
"I think he has been very unlucky that he is playing in an era with (Cristiano) Ronaldo and Messi. He has been undervalued, a little bit. They didn't notice him that much and that's a pity because he has done a great job with Bayern (Munich), scoring so many goals.
"He has also been unlucky because Poland have not managed to win a major prize as a country. That would have given him more stature. That is the reason why he didn't win the Ballon d'Or. He won the Best FIFA Men's Player award, which was some sort of recognition.
"I understand the frustration. In my mind, I thought he won, so that came as a surprise. He's not cheated. It's just the opinion of a lot of journalists, footballers and coaches. Surely, it was a surprise. I am happy he won the FIFA award. I personally feel he'd rather win the Ballon d'or."
Meanwhile, Robert Lewandowski has thus far scored 23 goals in the ongoing season and he is currently the leading goal-scorer in the Bundesliga. In fact, he has also scored nine goals in the Champions League, which is more than Lionel Messi and Cristiano Ronaldo. Ergo, Lewandowski will look to end his wait to lift the coveted Ballon d'Or in 2022.
Leave a comment