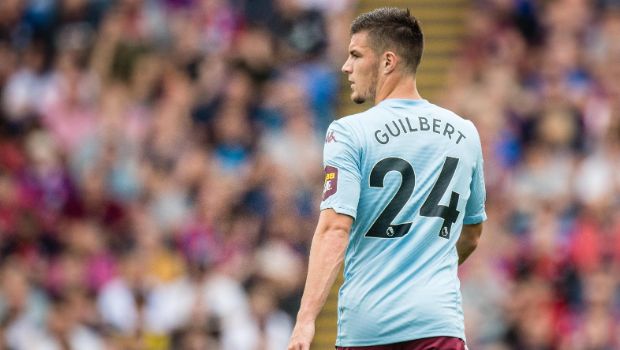 Frédéric Guilbert has secured a return to former club Strasbourg from Premier League side, Aston Villa.
Also, Nantes completed the signing of midfielder Florent Mollet from Schalke and promising young left-back Jaouen Hadjam from second-tier Paris FC.
The 28-year-old former Caen man makes e return to the club he had already spent the last two seasons on loan with. He was part of the squad in the first half of 2021 and last season, which saw him finish sixth in Ligue 1 Uber Eats.
Thus, Guilbert, who joined the French club as a free agent, is preparing to write the third page of his history in blue and white and to return to a Meinau stadium.
According to the club statement, he is very popular at the club, and he's already at home.
Meanwhile, the statement did not specify the duration of the contract signed.
He returns to the club eight months after leaving. He is now back with an Alsatian side that has been struggling but which finally got out of the relegation zone with a 2-1 win at Lyon on Saturday night, three days after an encouraging 2-2 draw at Le Meinau against RC Lens.
Similarly, it's also a return to Ligue 1 for Mollet.
According to the club statement, they reached an agreement with FC Schalke 04 for the permanent transfer of the attacking midfielder.
The 31-year-old had a stint with Montpellier Herault SC. He has now committed himself to the club until 2025.
The Dijon academy product departed France for Germany last summer, where he was only able to score just one goal in nine appearances.
The experience lad will be wearing the number 25 jersey. He is expected to play a major Rome at the club after accumulating 293 professional games.
Nantes' second recruit, Hadjam, is a 19-year-old left-back that signed with the club from Paris FC until 2027.
The French U20 international, who will wear the number 26, will be tasked with covering for the injured Quentin Merlin.
Leave a comment