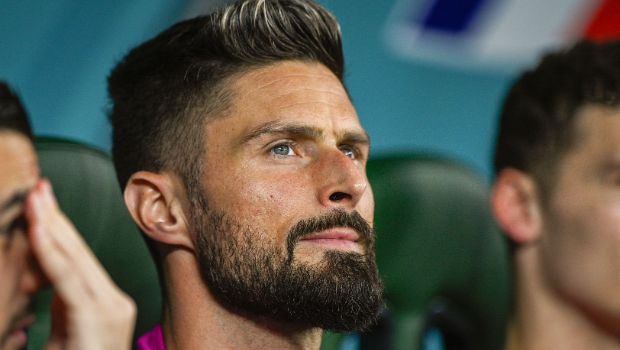 AC Milan forward Olivier Giroud has stated that England's clash with France in the Quarterfinal of the FIFA World Cup on Saturday will be very tough.
England and France got past Senegal and Poland in the round of 16, respectively, and created one of the top quarterfinal fixtures.
Giroud already has three goals at the World Cup, which makes him France's all-time goal scorer with 53 goals surpassing Thierry Henry's 52 goals.
He surpassed that milestone in the 3-1 victory over Poland in the round of 16 with the opening goal before Kylian Mbappe's brace.
However, having played in the Premier League with Arsenal and Chelsea, Giroud says he knows what to expect from the English team, having played against some of them.
"It will be very tough with [Kyle] Walker and [Harry] Maguire; I've played a lot of games against these guys. I know them well, and they know me well. The game will come down to details. It's not just me against them, though; it's a French team that must stick together and be in the game at all times. They will grab any opportunity to score, so we have to stay strong together. I will have to try and score." Giroud said.
The 36-year-old is sure it will be a great game to watch, but he's focused on the main thing, which is to win the match.
Meanwhile, England hasn't had a united camp for the world cup, with two players departing.
First, it was Arsenal Defender Ben White departing the world cup camp for personal reasons, while Raheem Sterling left the camp after armed men attacked his home.
The Manchester City forward may not return to Gareth Southgate's team for the rest of the tournament.
England made it to the semifinal at the Russia 2018 world cup, finishing fourth after losing to Belgium in the third-place match.
Leave a comment