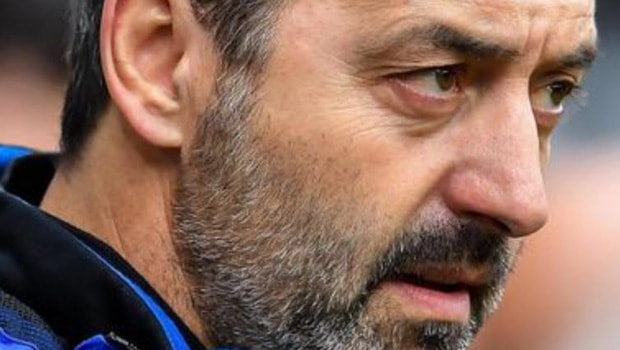 Torino manager Marco Giampaolo has insisted that his side doesn't deserve to be rooted to the bottom of the Italian Serie A table.
This is following his sides 1-1 draw against Napoli at the Diego Armando Maradona Stadium on Wednesday night.
Toro currently has eight points from 14 games, with one win recorded so far this season. A win against the Azurri will have moved them almost out of the relegation zone.
They would have handed Napoliu their second Serie A defeat in a row, having been defeated by Lazio 2-1 during the weekend.
The Granata started strong and deserved a win against a shambolic Napoliu that miss some of the first team players, including the captain, Kalidou Koulibaly, Dries Mertens, and Victor Osimhen, who are all injured.
Lamenting about their present status in the league, in an interview with Sky Sport, Giampaolo lauded his team for showing the right attitude against their hosts. This he added that their level of commitment and passion showed that they never feared Napoli.
They were eventually rewarded for the performance by going ahead from a short corner. The cross hit the back post for an Armando Izzo volley into the ground before bouncing over Meret.
With such performance, the tactician believes the Granata does not deserve their spot on the log.
Thinking they already have the points in the bag, Lorenzo Insigne, who returned from suspension against Inter Milan, scored a curler in the added time to rescue a point for Genarro Gatusso's men.
While describing the goals as great, Giampaolo blamed their current position for their defeats against Juventus, Sassuolo, and Lazio after going ahead in those games.
To him, they failed to handle difficulties, and they paid dearly for it. The Serie A will resume action in January as players have now gone on Christmas and New Year break.
Leave a comment