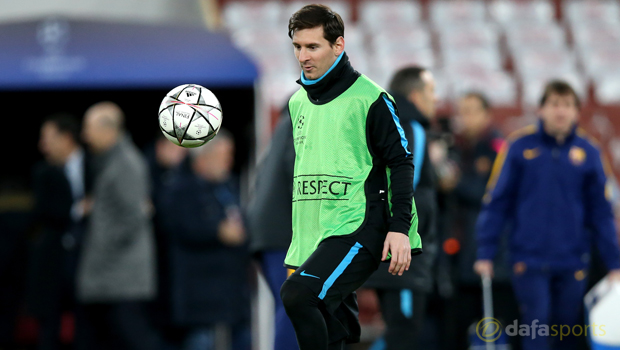 Argentina are waiting to find out if Lionel Messi will be fit enough to take part in their Copa America opener against reigning champions Chile in California.
The Barcelona star suffered a back injury during Argentina's 1-0 win over Honduras last month and is a doubt for his country's opening game on Monday.
Argentina will be targeting revenge after Chile beat them on penalties in the final of the Copa America last July, their first time to lift the title.
Boss Gerard Martino says Messi will be given every chance to make the game but, ultimately, he says his captain will dictate if he plays or not.
"The first thing that we do is listen to the doctor, who is the most important voice in this matter," he said.
"But the most important question is to do with pain and discomfort, and only the player knows in that regard.
If he doesn't feel right, he won't play." Should Messi make it, Martino does not believe that Chile will target his talisman physically.
He also paid tribute to the reigning champions, insisting they are a great team and will be eager to defend their crown in the United States in the 100th anniversary edition of the Copa America.
Chile lost pre-tournament friendlies against Jamaica and Mexico, but Martino thinks that will count for little when the action gets underway for real.
"They have great players, playing for some of the best teams in the world and they have a great coach, and they are here with one goal in mind – to win the title," he said.
"They've lost some games but still they have a great team. It's not going to change the way they play."
Argentina are 2.60 to win the Copa America for the first time since 1993. Chile are 8.00 to lift the trophy for a second time.
Leave a comment