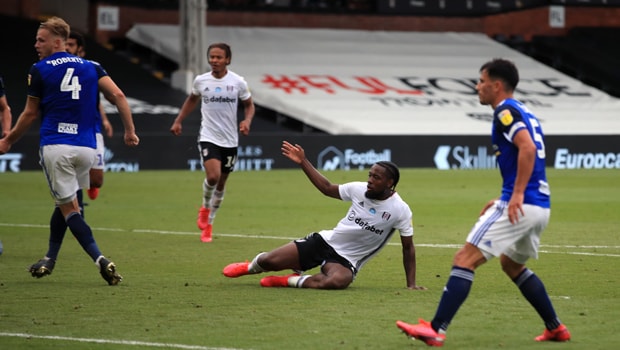 English Championship is approaching its pinnacle with four rounds remaining. The battle for promotion, both straight and the playoffs, rages on as close as ever. The top two teams, Leeds and West Bromwich Albion have taken a strong position, but the challengers are not anywhere close to giving up. The top duo has a game in hand compared to their chasers, Brentford and Fulham, closing in within two and four points.
After getting a stern reminder how tough the competition was by losing to Leeds and Brentford, Fulham bounced back with a road win against QPR. The Cottagers then continued their intensive stretch of fixtures facing Birmingham and Nottingham within one week's time. While Birmingham was deemed a rather easy opponent, being 17th in the league, Nottingham has been in great form lately and is pushing for a serious challenge for promotion.
However, facing Birmingham turned out to be a lot tougher nut to crack than many had expected. Fulham had the control of the game practically from start to finish, but the visitor's defense fought relentlessly to keep the hosts away from the premium estate. As frustrating as it was, Fulham was not able to record a single shot on goal in the first half, while taking 79% of the possession. The determination paid off in the second half, though. After a plethora of chances – and keeping Birmingham out of the offense completely – Fulham took the spoils in the eleventh hour. Joshua Onomah saved the hosts' day by scoring the sole goal of the game on 90+4 minute to give Fulham a well-deserved 1-0 victory.
The 5th placed Nottingham on the road was just as tough cracker as expected. Once again Fulham took the possession early on, but Nottingham got the better scoring chances. It was the Cottagers' Harry Arter, however, who scored the only goal of the game in the closing seconds of the first half. Fulham then went on to record their second straight clean sheet in a narrow 0-1 victory to keep Nottingham five points behind.
The hunt continues on Friday the 10th of July against Cardiff at Craven Cottage, with another chance to close the gap to the top duo.
Leave a comment