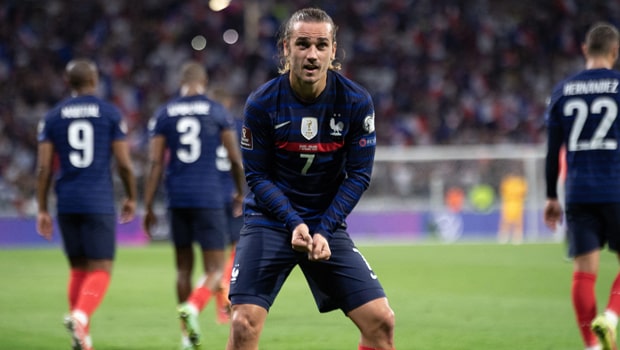 France has returned to winning ways after defeating Finland 2-0 in their World Cup qualifiers 2-0, courtesy of a brace from Antoine Griezmann.
Antoine Griezmann scored twice as France beat Finland in their 2022 World Cup qualifier. After two draws in the current international break, France has not returned to winning ways.
This is a contrasting result for the current world champions than coming from behind in their last two qualifiers to draw with Bosnia-Herzegovina and Ukraine.
Les Bleus marched on to a victory when Griezmann finished off a fine move in the first half. The Athletico Madrid man then made it 2-0 early in the second half, with a crisp finish from a tight angle. This means the 30-year-old has now scored three goals in his last three international appearances.
France remains the Group D leader, with 12 points from six games, seven clear of Ukraine, who are second.
Reacting to the win, Coach Didier Deschamps, who was obviously happy and all smiling, said he does what he thinks is suitable for the players and the interests of the France team.
He lauded them for getting the victory; unlike the last two games, they weren't getting in their opponent box. He noted that there was more determination and technical quality against the Fins.
While noting that France's performance was closer to the standard, he said that does not prevent him from starting players.
Describing the result as a very important one, Deschamps said the other part of the job would be finished in November.
After five consecutive draws, France had to dig deep and produce results. During those other five games, a game plan was not always clear a lack intensity.
The World champions adapted at Groupama Stadium this time around, with Théo Hernandez in the left position and a Benzema-Martial attack.
Leave a comment