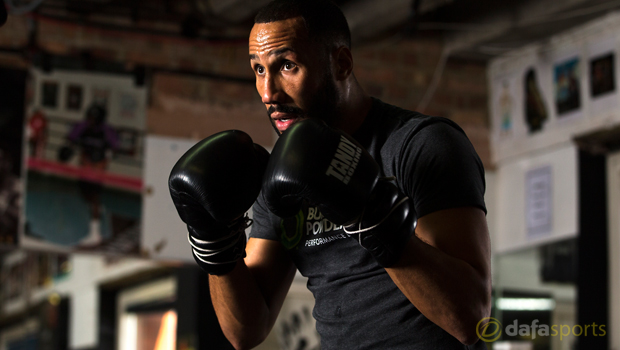 Cruiserweight contender Tony Bellew has claimed that IBF super-middleweight champion James DeGale is the only man who would cause fellow Liverpudlian Callum Smith problems.
Smith cruised to victory on Saturday night at the Echo Arena in Liverpool against Hadillah Mohouma, in what was supposed to be his toughest fight.
The 25-year-old won the European belt thanks to his first-round win and also became the mandatory challenger for the WBC belt.
Smith was put under pressure from the first bell by Mohouma, who unloaded with some heavy shots. However, he was reckless and Smith punished him with some accurate counter punches before eventually powering through before the referee stopped the fight after just one minute and 41 seconds.
The southpaw is now the No.1 contender to face WBC champion Badou Jack and Bellew has claimed that he should win easily, with only DeGale standing in his way.
"The best way to explain it is to look through those fighters and there's only James DeGale who poses him a threat," he told Sky Sports.
"Every other fighter? How do they beat Callum Smith? How does Arthur Abraham beat Callum?
"He can't out-box him, he can't out-fight him and he can't out-muscle him.
"Then we go to Badou Jack, a guy who likes to box at range and work his way in. If Callum wanted to he could dictate at range with his jab, but he's also got the power to take him."
Leave a comment