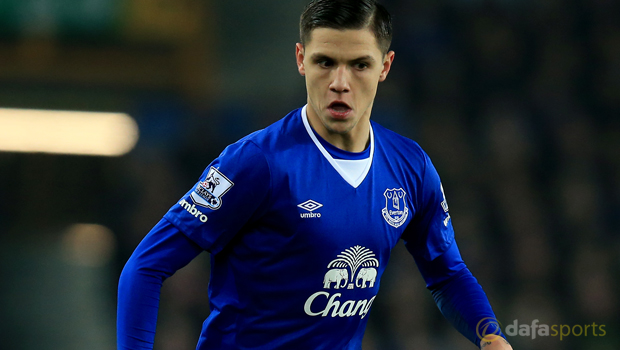 Everton midfielder Muhamed Besic has revealed his decision to move to England was motivated by a strong desire to link up with Toffees boss Roberto Martinez.
The 23-year-old Bosnia international says he first became aware of the Blues boss when he was playing in 2014 World Cup in Brazil and that it immediately became his goal to play for the Spaniard.
Martinez was a television pundit at the World Cup and he was fulsome in his praise of Besic's performances.
"I first heard from him at the World Cup in 2014 and I didn't know too much about English football then, because I was playing in Germany, so it was all because of Roberto Martinez," the player says of his move to England.
His growing reputation as a tough tackler is ideal for the British game according to some pundits, but that was not the reason he chose the Premier League as his destination.
"It's not why I wanted to come to England," added Besic. "That was because of Roberto Martinez. I wanted to come to Roberto Martinez because I know that I would grow in his side. He is a really good coach."
Since arriving at Goodison Park, Besic says he has also been able to learn a lot from playing and training alongside Gareth Barry.
"You can learn a lot of things off Gareth," he said. "His positional play, or his passing. He always tries to pass it simple and that's the most difficult thing sometimes, to play the simple pass, I can learn a lot from Gareth Barry."
Everton face Manchester City on Wednesday, a game they are 6.00 to win. The hosts are 1.50 to win the Etihad Stadium clash while the draw is 4.50.
Leave a comment