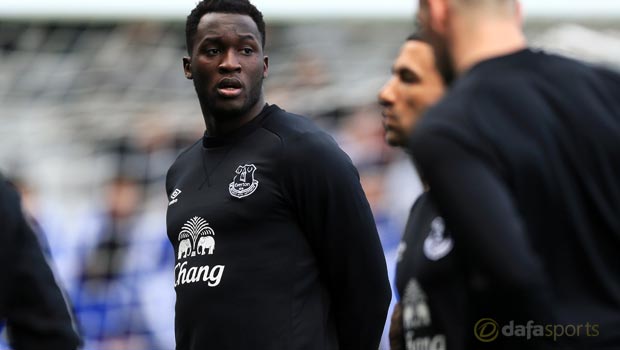 Roberto Martinez says he has no problem with comments from Romelu Lukaku's new agent, insisting he is not worried about the striker's future at Everton.
The Belgium international has decided to link up with super-agent Mino Raiola, who already has Paul Pogba, Mario Balotelli and Zlatan Ibrahimovic signed up to his agency.
The Italian is no stranger to muddying the waters of his client's futures, often commenting on transfer speculation.
Raiola was quick to put the cat amongst the pigeons with his latest acquisition, claiming that had he been Lukaku's agent last summer then he would not have let him join Everton.
Raiola's comments come on the back of reports that Lukaku is considering his future at Goodison Park as he looks to link up with a club in the Champions League.
The £28million signing from Chelsea missed Everton's win over Southampton on Saturday through injury, with Martinez coming out after the game to insist he is not worried about the club-record signing's future.
"Mino Raiola is an agent that has worked just a short period of time with a new client," he said. "For whatever reason, he needs to make those comments.
"I am sure every agent will have some sort of comments about his clients. I am not going to get involved talking about an agent."
Martinez added: "From my point of view, Romelu is one of the most important signings we have ever made – one that shows the commitment and the investment we have made.
"For me there is not an issue. He has an incredible talent and, at 21, he has a long-term contract. I always speak with Rom and all the players about those situations.
Rom made the decision of changing his agent. He is entitled to do that. It is a personal decision."
Lukaku has struggled in front of goal this season in the Premier League, finding the back of the net eight times in 30 appearances.
Leave a comment