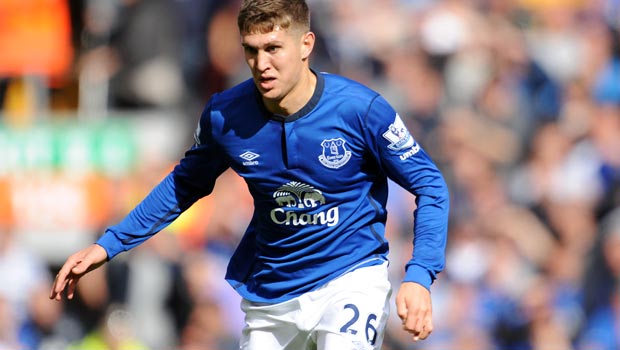 Everton defender John Stones has been ruled out for between 10 and 14 weeks after it was confirmed the ankle injury he suffered on Sunday will need surgery.
The 20-year-old suffered the ankle ligament injury during his sides 2-1 defeat to Manchester United, leaving the Old Trafford ground on crutches. The injury occurred in a rather innocuous fashion when the defender landed awkwardly whilst rising for the ball from a corner.
Initial reports had suggested that the England international would only be out for a few weeks, but his manager Roberto Martinez has now confirmed it could be the end of January before the centre back can return to action.
He said: "John will need surgery, which will give us a perfect recovery for his left ankle. We expect him to be out for probably the next 10 to 14 weeks depending on how everything goes."
Despite the severity of the injury the former Wigan boss remained in upbeat spirits, believing the injury to be a lot less complicated then it potentially could have been and will allow the former Barnsley player to recover fully and with no long lasting damage.
He added: "It's a clear injury – not a complicated injury. Obviously, it's a little bit of a setback because you don't want to lose any players, but in John's case we were very worried in the moment that it happened because those injuries can become a little bit difficult to treat."
The injury does come as a setback for Stones who has enjoyed a remarkable rise through the ranks in 2014. He made his full debut for the Toffees in their 1-1 draw with Stoke on New Year's Day, before going on to make his international debut in the World Cup warm up match against Peru in May.
Everton have had an unsure start to their Premier League campaign and currently sit in 17th place, but they are still 151.00 to be relegated this season.
Leave a comment