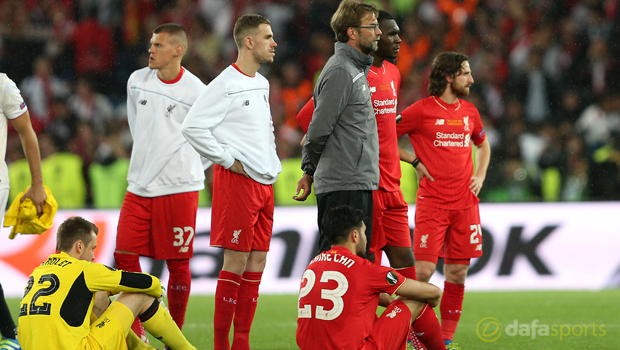 Liverpool boss Jurgen Klopp says his side's Europa League final defeat to Sevilla was hard to take but is adamant they will bounce back in the near future.
The Reds, 9.00 to win the Premier League in 2017, enjoyed the majority of possession in the first-half with Daniel Sturridge scoring a sublime solo goal to give Liverpool the advantage at the break.
Klopp's men were expected to kick on but Sevilla bounced back within 20 seconds through Kevin Gameiro.
Right-back Coke then struck twice to break Liverpool hearts in Basel, just months after they lost the Capital One Cup final at Wembley to Manchester City.
The German admitted his side did not react well to going behind but he has refused to accept sympathy following Wednesday's defeat.
Speaking after the full-time whistle, the former Borussia Dortmund coach admitted his side will learn from their mistakes and come back stronger next season.
He told reporters: "There are more important things in life than football.
I don't think God had a plan with me to go to the final and always have bad luck.
"I will carry on and I will be in another final – and you'll tell me I lost the last five finals.
I will try to reach the next final even when I know I can lose it.
"It is not good to concede a goal straight after half-time but you have 44 minutes to strike back and the reaction was the problem. We have to learn to react better in situations like this.
"We are disappointed and frustrated 100 per cent, but tomorrow or later in the week we will see it a little bit more clearly and we will use this experience – that is what we have to do."
Leave a comment