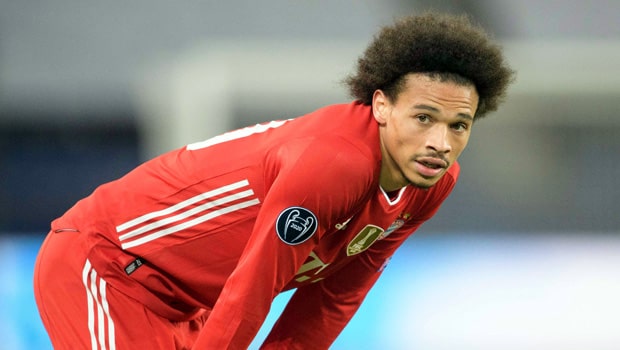 Bayern Munich winger Leroy Sane believes that the upcoming Euro 2020 gives the German players the perfect opportunity to give a proper farewell to their head coach Joachim Low, who will be drawing curtains on his career as Germany's manager after being in charge for 15 years.
"It is in the heads of the players to gift a farewell present to him," Sane was quoted as saying in an interview to Xinhua on Wednesday.
"Everyone is excited about his last major tournament," he added.
The 25-year-old also recalled how his career started with Low's invitation to the German team in 2015 and that's why he feels sad now to see him leave.
There are rumours that Bayern Munich coach Hansi Flick is the frontrunner to succeed Low as Germany's captain. Speaking on that prospect, Sane said that he would be very happy if that happens considering the kind of success Flick has enjoyed as Bayern's coach.
"He did an amazing job at Bayern. He will give the national team a big push, as we all know about his skills leading a team. But for now, we have only heard rumors he is going to join the national team," Sane said.
Germany have been drawn into Group F for Euro 2020 starting next month. They are placed along with 2016 European Champions Portugal, current World Champions France, and Hungary in the group. That makes it quite a tough competition for the German side. They will be desperate to do well here as they had a forgettable campaign in the last World Cup.
Sane isn't worried about his opponents in the group, though. Instead he is looking at it with optimism and believes that it will only make things easier for them going forward. Although facing tough competitors at the beginning of a tournament is always tough, he says that it sets the team up quite well if they can overcome the initial challenge.
Sane has already won the 2018 and 2019 Premier League titles with Manchester City and has followed it up with the Bundesliga title with Bayern. But he says that he isn't done yet and these titles have only made him hungry for more.
"No matter whether you win titles in the Premier League or in the Bundesliga, it makes you hungry for more," Sane said.
Leave a comment