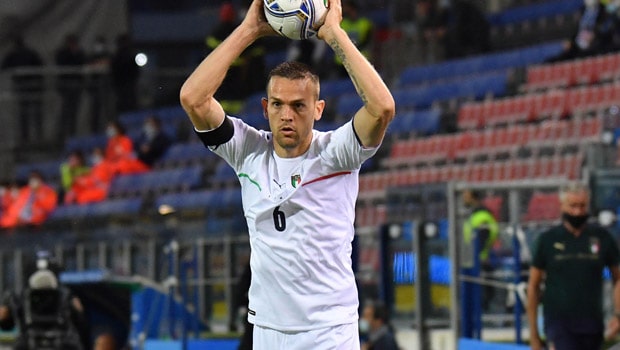 Italy playmaker Marco Verratti is in line for a recall to the team's starting lineup ahead of the second group match in the European Championship against Switzerland on Wednesday.
The PSG playmaker played 20 minutes in a friendly against the Pescara Primavera team on Sunday to show his fitness after missing the tournament's opening game with a knee injury which he suffered in one of the last games of the tournament season with his club.
Despite that, Roberto Mancini included him in the Azzurri's Euro 2020 squad, knowing that that injury is not that serious but won't be available for the first game.
If he starts, Veratti could partner Nicolò Barella and Jorghino in the middle of the park against the Swiss team that played a 1-1 draw against Wales in Baku, Azerbaijan. He is expected to bring more creativity and spark to the team, creating more chances for the center-forward, Ciro Immobile, and his striking partners.
However, La Gazzetta dello Sport newspaper reported that the 28-year-old could be available against Switzerland in the second game of the group stage on Wednesday, but it's unlikely to see him start the game.
This means Manuel Locatelli will be starting the second game. If Veratti remains fit, he is then expected to get some minutes of action.
Although Locatelli, who plies his trade with Sassuolo, brought his creative impetus to the team, Veratti is known to be a box-to-box midfielder who could give them more headache.
Meanwhile, Italy will be without Alessandro Florenzi, who started Friday's game due to a calf injury. He is expected to be replaced by Giovanni Di Lorenzo.
In a related development, Roberto Mancini conducted the team's training session at Azzurri's training ground.
Italy had won their opening match 3-0n at the Stadio Olimpico. A win here will guarantee their qualification as the group winner. Achieving this will help them avoid the world number one team, Belgium, who were clinical against Russia in their opening match, which they won 3-0.
Leave a comment