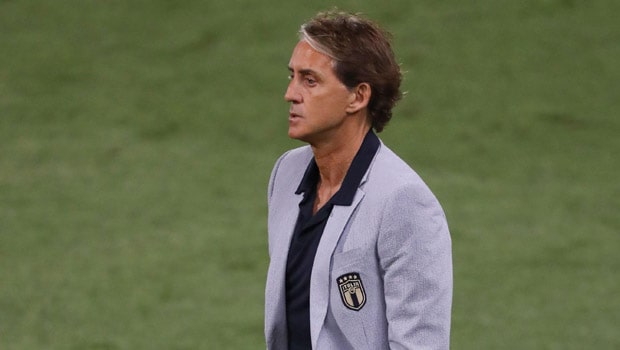 It is no longer news that Italy will be opening the European Championship against Turkey. But the coach, Roberto Mancini has written an open letter to the country, calling for their support as his men begin the tournament with the hope of winning it.
The Azzurri is billed to play Tukey at the Stadio Olimpico tonight (19.45 UK time:18.45 GMT).
In the letter, the former Manchester City said that it feels like an eternity ago when they qualified for the tournament at the Olimpico against Greece in October 2019; Mancini said the country was euphoric as they look forward to the chance to return to the Stadio Olimpico a few months later for the start of the traveling European Championship. Still, the COVID-19 pandemic struck, which affected many things. The pandemic forced UEFA to postpone the tournament by a year.
He further stated that the year 2020 was meant to be a year of great satisfaction, sharing joy, but it became a year in which the people changed their habits through social distancing, which some still adhere to for many months. The pandemic further forced people to be separated from their loved ones while others lost their lives.
While noting that things became complicated, making it hard for people to make it. As the consequences of the global pandemic, the coach urged the country to stay strong for a bit longer, adding that sport is an essential instrument for lives, which can help all feel better, as it brings many positive emotions.
Ahead of their European Championship opener, which begins a few hours from now, Mancini, who described the Italian people as a fantastic and determined population, promised that he and his men would use every minute of the tournament to honour the country.
Acknowledging that their games will be moments of unity for millions of Italians, Mancini said the situation would allow Italy to forget last year.
Italy was most affected by the pandemic, with over 20,000 deaths from the COVID-19 pandemic.
Leave a comment