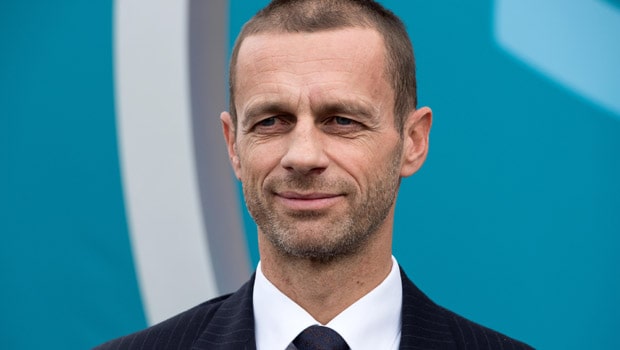 The United Kingdom government has given the green light for the Wembley Stadium to operate at 75 percent capacity for the semi-finals and final of Euro 2020. This means that over 60,000 fans will be allowed in the iconic stadium for the show-piece events of this year's European Championship.
The semi-finals take place on July 6 and 7 whereas the Euro 2020 final will be held on July 11. Though coronavirus-enforced restrictions will still be in place across Britain on those dates, the government is willing to raise the crowd capacity in the Wembley Stadium in London to a figure not often seen in stadiums since the COVID-19 outbreak.
However, fans who wish to watch the all-important matches at the Wembley Stadium will need to follow strict rules. They must either have a negative Covid-19 test or full-proof of vaccination including two doses two weeks before the final.
"All ticket holders will need to follow a number of strict entry requirements including having a negative Covid-19 test or proof of full vaccination – two doses received, 14 days before the fixture.
"Ticket holders registered with a GP in England will be able to display their proof of vaccination via the NHS App, or equivalent proof printed out, for example for people from Scotland and Wales.
"Ticket holders will also be able to display a NHS negative Lateral Flow Test result via email, test message or the NHS App," the culture department of UK said while announcing their decision.
UEFA President Aleksander Ceferin has welcomed this step and called it 'great news' for football fans who will be able to watch the final three matches of Euro 2020 at Wembley.
"The last 18 months have taught us – both on and off the pitch – how integral fans are to the fabric of the game.
"This tournament has been a beacon of hope to reassure people that we are returning to a more normal way of life and this is a further step along that road," said Ceferin.
Earlier Italian Prime Minister Mario Draghi had called for the final of Euro 2020 to be moved away from Wembley Stadium because of the rising COVID-19 cases in Britain. The UK recorded 10,633 new cases of COVID-19 and five deaths on Monday.
UEFA said that it had a contingency plan to host the final of Euro 2020 somewhere else unless the UK government agreed to exempt travelling fans from extremely long quarantine periods.
"UEFA, the English FA and the English authorities are working closely together successfully to stage the semi-finals and final of EURO in Wembley and there are no plans to change the venue for those games," a UEFA spokesperson said in an emailed statement on Tuesday.
Leave a comment