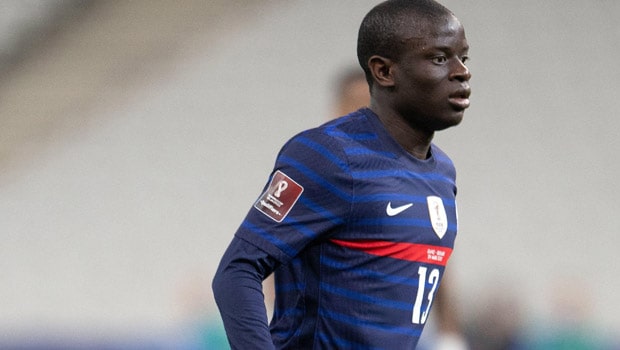 Champions League-winning trio N'Golo Kante, Kourt Zouma, and Olivier Giroud have been giving a rousing welcome into the France squad as they prepare for the Euros. France will be playing Wales in an international friendly as part of their tune-up games for the tournament, which kicks off June 11.
Only Kante played the game from the trio, which earned him the man of the match award. They were given hugs amidst excitement for the success achieved with their team last Saturday in Portugal against Manchester City, searching for the maiden Champions League win.
The reigning World is currently camped at the Clairefontaine performance center. The words bravo and congratulations was said to the trio amidst hugs from their coach Didier Deschamps and other players. Prominent among them were Antoine Griezmann, Benjamin Pavard, Moussa Sissoko, and Presnel Kimpembe, who was heard calling Kante 'NG' (short form of N'Golo) in the video released on the team's social media page.
Since they just arrived at the camp, the Champions League winners did not feature in the game against Wales, as Deschamps gave his fringe players some game time in a bid to manage the squad's workload and expectations. In the match played yesterday, France won 3-0 with goals from Kylian Mbappe, Antoine Griezmann, and Ousmane Dembele.
France will begin the Euros against Germany on June 15 before playing Hungary and Portugal on June 19 and 23.
Having the winners in their midst can inspire Les Blues to clinch the Euros title – this could be a repeat of their success in the 1998 World Cup and the Euros 2010.
In the last edition, France lost the title to Portugal before lifting the 2018 World Cup. Winning this will put their current world champions in elite territory. They will also be the first team to win both titles twice in history, thereby beating the records set by West Germany (1972 Euros, 1974 World Cup) and Spain (2008, 2012 Euros, 2010 World Cup).
Leave a comment