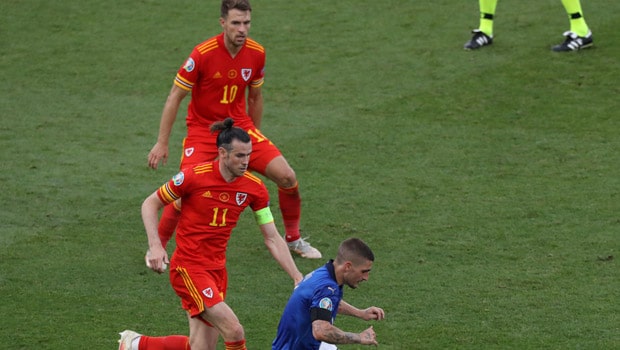 It is no longer news that Italy has topped the Group A of the European Championship after defeating Wales 1-0 in their last group game at the Stadio Olimpico on Sunday; the win signifies a perfect record for Roberto Mancini's men.
The Azurris kept their hundred percent record as they have not conceded a single goal in those three games where they scored seven goals (3-0 against Turkey and 3-0 against Switzerland).
Matteo Pessina's flick from Marco Verratti's free-kick got them the maximum points that helped them maintain the perfect Euro 2020 start after getting in front of the defenders.
Although the Azzurri were already qualified for the Round of 16, a point here will see them top the group. But Mancini's men got the maximum points to extend their record to 30 games unbeaten.
Despite eight changes made in the game, Giorgio Chiellini and Alessandro Florenzi were missing due to injuries. Gianluigi Donnarumma, who is on the verge of joining PSG, Jorghino, who recently won the Champions League trophy with Chelsea and Leonardo  Bonucci, was the regular starters in their usual lineup as the former Manchester City coach gave Marco Veratti alongside others game minutes.
The PSG man recently returned to full fitness after playing the last 20 minutes in a friendly game with an Italian Youth club.
Although they lost the game, Wales finishes as the group runners-up with a + 1 goal difference to Switzerland's, which ended with a -1 goal deficit after defeating Turkey 3-1 in Baku.
As it stands, Italy top the group with nine points, followed by Wales with four and Switzerland with the same points. The points then put the Swiss in place for one of the slots reserved for the best losers.
This means that Italy will travel to London to face any team that finishes second in Group C on Saturday, June 26. Since the Netherlands has won both games, they could play face either Ukraine or Austria.
Leave a comment