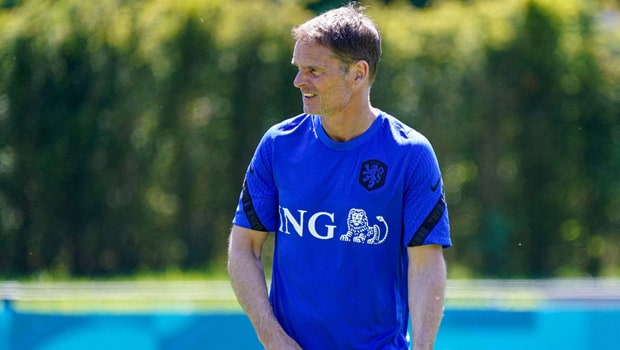 Netherlands coach Frank de Boer justified his decision on not calling for an injury replacement by stating that he didn't want to disrupt the squad by bringing in a player so close to the Euros.
Manchester United midfielder Donny Van de Beek was ruled out yesterday with an unspecified injury and his absence will mean that the Dutch squad will include 25 men instead of 26.
"To join the squad at this stage of our preparations is not exactly ideal," he said in a statement issued by the Dutch football association KNVB after a reaction of disbelief to the decision in the media.
"We have been on the road for two weeks, and so I don't like the idea of a new player arriving.
"I also have enough midfielders in my squad to absorb the blow. Of course, there can always be a situation where I change my mind, but at the moment I prefer to leave the squad as it is."
Apart from the aforementioned reason about the inclusion of a player having a disruptive effect on the squad, 25 is already a substantial number of players to choose from. In earlier tournaments, teams used to name 23 players.
"It is always sad when a player has to drop out injured," De Boer added.
Donny Van de Beek's injury will end his torrid season which was filled with time on the bench at Manchester United.
The Netherlands national team received a boost as Matthijs de Ligt re-joined training on Tuesday. The former Ajax captain will have to play a pivotal role if the Dutch are to have a fruitful tournament.
Netherlands' captain Virgil van Dijk will be a massive miss for them in the tournament as he is still nursing an ACL injury which has seen spend the last 8 months on the injury table. Matthijs de Ligt and Stefan de Vrij will have to form a solid backline which will be protect by the likes of Frenkie de Jong and Gini Wijnaldum in what makes a formidable spine.
Leave a comment