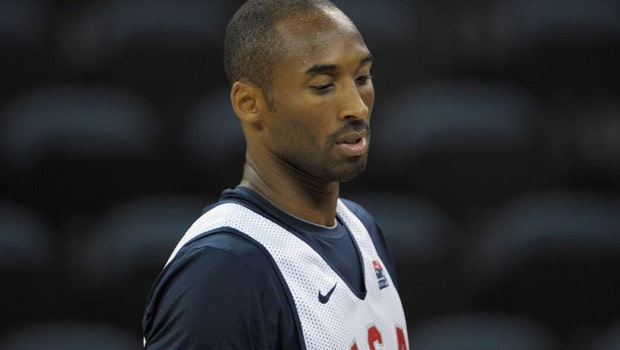 We are officially entering a new era in the NBA! The young kids are here and they are fearless, you can see it in their play! Ja Morant, Luka Doncic, Jayson Tatum, Jamal Murray, Donovan Mitchell, Trae Young, Michael Porter Jr., Zach LaVine and Devin Booker! They're here and they're about to take the league over! Devin Booker dropped a season-high 47 points as the Suns eliminated the defending champion Lakers with a 113-100 win in Game 6 on Thursday, handing LeBron James his first defeat in a first round series in 15 tries.
Devin Booker had this to say after the game: "I was thinking about Kobe and the conversations that we had. Kind of about what we just went through, the postseason and being legendary and taking the steps to get there. So seeing that 8 and that 24 up there, with the way that the lighting at STAPLES has right here, it feels like it's shining down on you. And I know he was here tonight. I know he was here tonight. I know he's in the building. I know he was proud."
Months after Kobe Bryant's untimely death, ESPN's Brian Windhorst said on The Jump that Booker and Bryant "were very, very close." Devin Booker told Bleacher Report in August that Kobe Bryant serves as his inspiration: "Kobe's with me every day. You guys see what I put on my shoes with the 'Be Legendary.' It's a reminder." Booker faced off with Kobe Bryant only once, when the Suns beat the Lakers on March 23rd, 2016. After the game, Kobe reached out to then rookie and gave him his autographed shoes.
Kobe said this about Booker: "He went straight to my move, first time he called yeah not gonna beat me on my move man like you know but I mean it was great to see, it was obviously great to see him because I remember I did the same thing with MJ. He's fantastic, he has the right attitude, he has a right competitive spirit, I think his footwork is extremely sound, his fundamentals are extremely sound and now it's just about him figuring out exactly what his game is, then he can go to that every single night and then make counters off of it but he has the skills, the skills are there."
Leave a comment