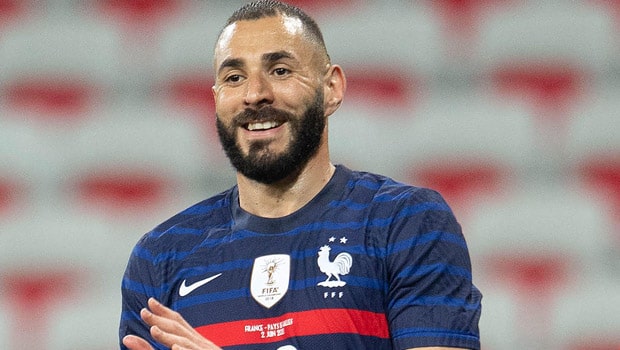 Indications have shown that France coach Didier Deschamp prefers Karim Benzema to his usual striker, Olivier Giroud.
The lanky striker had been the focal point of Les Bleus due to his retention of the ball, and his presence in the opponents' half. But the return of Benzema to the national team seems to have pushed him to the bench. The 33-year-old Real Madrid striker is in the best form of his life, leading Les Blancos to two points behind La Liga's champion, Atletico Madrid.
At least on paper, the partnership of Benzema, Kylian Mbappe, and Antoine Griezmann seems to the best attack in Europe. Deschamps' men had already been labeled as the favourite to clinch the Euro 2020. They are on the brink of repeating the same record they set two decades ago after winning the 1998 World Cup and later won the Euros 2000 two years later.
Deschamp was able to see the Mbappé-Benzema-Griezmann partnership on Wednesday against Wales (3-0), and it proved to be a positive one.
Speaking about their compactibility after the match, Deschamps lauded them for their talents, qualities, and intelligence. The manager who said they seemed compatible is seeking further improvement, adding that all is not perfect.
While noting that they must explore themselves on the pitch by occupying certain areas and not be in the same places at the same time, Deschamps set the same tone was seen during training, which was replicated on Wednesday.
Although there is not enough time for the tournament's preparation, the coach believed that it takes repetition, and with players of such a high level of intelligence, there is a greater chance that it will work.
Speaking on the recall of Benzema after the controversy that took him out of the team for over five years, Deschamps said the reaction is not surprising, but the Madrid striker needs to shut the critics on the pitch.
Leave a comment