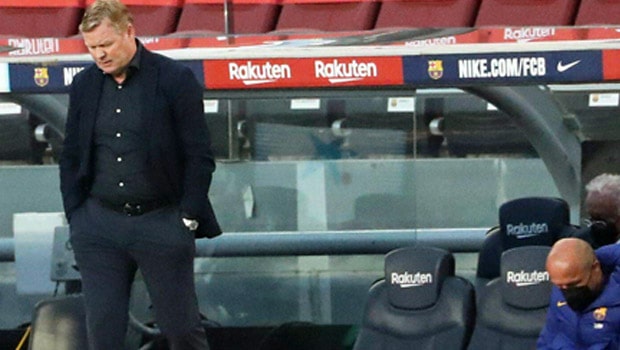 Former Barcelona manager, Pep Guardiola has downplayed any talks of a possible move to Barcelona anytime soon after commending Barcelona's decision to keep Dutch Manager Ronald Koeman for another season.
Koeman led Barcelona to a Copa Del Rey title in the just-concluded season and was rewarded with a one-year extension despite not winning the La Liga and also failing to get to the Quarter-final of the UEFA Champions League.
However, Guardiola who guided Manchester City to the Premier League and Carabao cup double in England explained that Koeman has done well in a difficult year and as such is deserved an additional year.
"Koeman is the ideal coach for next season, I am very happy and the president is convinced, It has been a difficult year for everyone and Ronald deserves one more year, with people in the stadium. Besides, second years are always better. At times the team has played very well, they are among those who played better football in Spain." Guardiola said.
Barcelona was linked with former midfielder Xavi who led Al Sadd to the league title in Qatar as well as a sensational return of Pep Guardiola.
While Xavi rejected Barca twice, stating it wasn't yet time to take such a challenge, Pep Guardiola revealed he will be at the Etihad stadium till the end of his contract with the club in 2023.
The manager also praised the decision of the Blaugrana to sign the duo of Sergio Aguero and 20-year-old Eric Dier from City as Barcelona continues to strengthen their squad ahead of the 2021/2022 season.
Meanwhile, in a separate event, Belgium national team coach Roberto Martinez has said that forward Eden Hazard has been unlucky at Spanish capital Madrid.
Despite been largely disappointing since joining Real Madrid in 2019 and also pegged back by injury in the last season, Martinez still believes the former Chelsea forward is an essential player for the Belgian national team.
Leave a comment