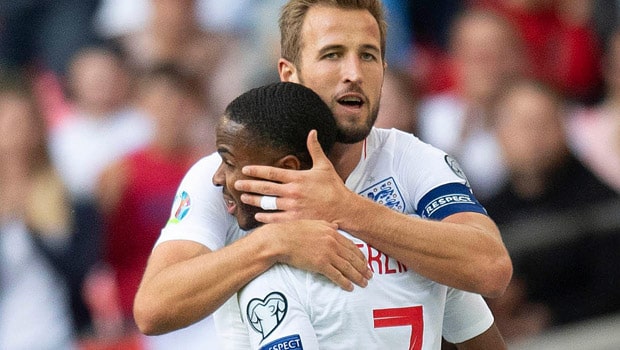 England defeated Germany in the round of 16 at Euro 2020, 2-0. It was the Three Lions' first victory in 90 minutes in a Euro knockout game.
Germany had not lost to England in a major competition since the 1966 World Cup final. Goals from Raheem Sterling and Harry Kane in the second half sealed the win for Gareth Southgate's side.
A crowd of 40,000 cheered on at Wembley Stadium in London, but had little to scream for until the 75th minute with Sterling's goal.
Germany had better opportunities to find the back of the net, but it was England who capitalized.
"We're playing a team with four World Cup winners, a manager whose had an incredible career — I didn't have the chance to congratulate him earlier because I know tonight will be a difficult night — but he's had an incredible career with Germany and I have huge respect for what's he's done," Southgate said after the win, specifically complimenting his opponent. "So, we know that there's always been questions following the World Cup about us against a big team, a big nation and Germany are, with their experience today, we knew they would dictate the speed of certain passages of the game."
England did match up in a similar formation of Germany, the 3-4-3.
"We wanted to be man-for-man aggressive in our pressure, the wing-backs did that well and set the tone," Southgate added. "The forward picked the right moments to go and stay and then we've found a nice balance of being brave with the ball to keep possession in our own half at times and also go quickly and counter. That was a real step forward for us."
The game was sealed ultimately behind a cross from Jack Grealish found its way to Harry Kane for goal No. 2. Grealish had replaced Saka.
England did have a full day longer to prepare and rest for this match.
Ukraine and England get set to match up this Saturday 3 July in the Euro 2020 quarterfinals.
Leave a comment